Ireland's super celebration of science runs from 7-14 November. That's right, Science Week 2021 is here!!!
Whether you are a teacher looking for an event for your class or a parent looking to take part, our friends at Science Foundation Ireland have something for everyone and RTÉ are proud to support it all.
Here, the SFI share some Science Week highlights. It's five things you shouldn't miss during Science Week 2021!
This content will be available to view throughout Science Week so you can check these out at a time that suits you, whether in the classroom or at home. We will add the links here as they go live too!
Blind To Your Mind: A Mindfulness and Meditation Workshop
Experience the inner workings of your mind using the principles of sensory neuroscience with the award-winning duet Two Can Do – all whilst being blindfolded and seated!

Marine Medicine: What the Ocean Can Do for Your Health!
Learn about marine life and the importance of conservation in Ireland with Dr. Sarah Gundy (CÚRAM), who will talk give us some examples of how the marine world can be utilised to heal the body. You can even learn how to recreate your own biomaterial (slime!) at home or in school.

The Role of STEM in Caring for Asian Elephants at Dublin Zoo
What do Asian elephants eat? How do they communicate? And how do they play? Get up close to the Asian elephants as the team at Dublin Zoo answer these questions and much more!

Giraffes: Head and Shoulders Above the Rest with Fota Wildlife Park
Join the team at Fota Wildlife Park to meet their herd of Giraffes and hear about their special features.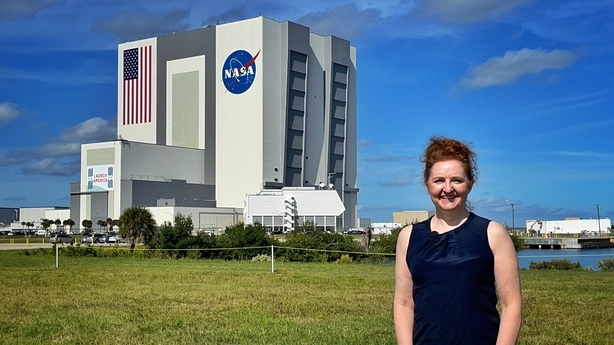 Science Week Live!
Later today, join Niamh Shaw and the TY's from St Louis Secondary School Dundalk and Margaret Aylward Community College Dublin daily for this slapping half hour of chat and commentary about this year's packed programme of Science Week events happening across Ireland - and lots more!

RTÉ are proud to support Science Week 2021 and you can find out more here: RTÉ Science Week
Science Week 2021 will tie into #CreatingOurFuture - the national conversation on research in Ireland.
Further information on Science Week, including festivals and events, primary and secondary school resources and our Science Week shows, can be found at HERE