Home School Hub legend Múinteoir Emer O'Neill is asking everyone in Ireland to get their thinking caps on and come up with big ideas as part of Creating Our Future.
Emer is one of the Ambassadors for the initiative and she is asking everyone to think about how to make Ireland better for all.
Creating Our Future is a big brainstorm organised by the Department of Further and Higher Education, Research, Innovation and Science.
From science, to the environment, health and education to poverty, the arts, diversity and inclusion - all ideas are welcome!
These ideas, no matter how big or small, will be given to some of our top scientific minds with Science Foundation Ireland to get working on making a better future for Ireland.
It would be great to bounce ideas around your classroom or at home with your family. Everyone can contribute and have a voice!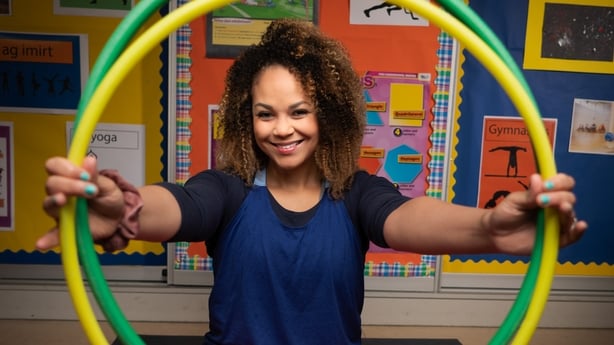 Emer says: "I am so excited to be an ambassador with Creating Our Future. I'm really looking forward to hearing some of the great ideas from young people of all ages from all over Ireland. The future of Ireland is in your hands, so it's really important to hear what your big ideas are.
As everyone knows from Home School Hub, I love sport and exercise so my big idea would be to use fitness and fun to bring communities together. It means everyone stays fit and healthy while getting to know their neighbours."
If you want to get moving why not watch Exercise with Emer HERE!