Our friends at Children's Books Ireland are here with another amazing project to get young people reading - Free To Be Me!
It is a showcase of the richness and diversity of modern Irish society, with Free to Be Me: The Diversity, Inclusion and Representation Reading Guide, featuring original cover artwork commissioned from illustrator Ashwin Chacko and contains reviews of over 360 books, expertly chosen for their excellence and representation of diverse themes and characters.
You can download the full reading guide HERE!
In recognition of children's individual reading preferences, abilities and needs, an accessible edition of the guide has been developed, along with a database of accessible formats and translations in partnership with the National Council for the Blind of Ireland.
Get the accessible edition here!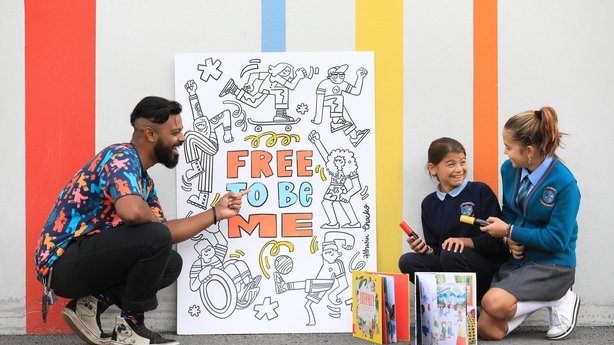 According to the OECD, getting students reading for pleasure may be one of the most effective ways to leverage social change, with this change best effected when readers feel connected to, and reflected in, the stories they are reading.
But with just 10% of UK titles published in 2019 featuring characters of colour, all children are not yet seeing themselves in the books they read and in the images they see.
In Irish schools, due to a budget cut in 2008, no funding has been available to replenish school libraries for over a decade, and school and classroom libraries are in need of transformation if they are to reflect students' differing cultures, ethnicities, abilities, families and beliefs.
The publication of Free To Be Me is accompanied by a wider book-gifting and awareness campaign across Irish schools, libraries and bookstores over the coming months.
Click here to see all the information!
With support from KPMG, William Fry, Citi and The Ireland Funds, primary and secondary schools will receive a Free To Be Me Little Library of 100 books carefully selected from the guide alongside a high quality resource pack to further engage with these books.