RTÉjr Radio are very proud to present an incredible new podcast production all this week, and beyond. It's time to go Into the World Within!
Commissioned by Baboró International Arts Festival for Children, Moonfish Theatre have devised an audio journey for the whole family using live foley to create a magical, musical world of enchanting adventures.
A new episode of the show goes out each night this week at 6.30pm live on RTÉjr Radio.
But if you don't want to wait, the whole series is available NOW via the RTÉjr Podcast.
Click here to listen now and subscribe!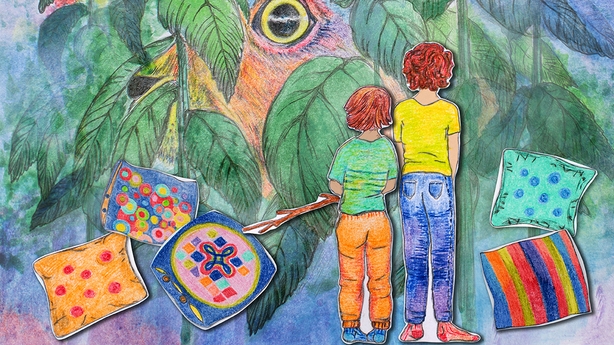 Dare you venture into the Underworld?
Alex and Nicky are bored, stuck indoors all day, but at least Uncle Petey is coming to visit! His stories have always brought magic into their lives, even if Nicky thinks stories are "immature" these days.
But when Uncle Petey arrives, something's not quite right. Alex knows what's made him so quiet and withdrawn...he's a changeling, and it's up to Alex and Nicky to bring the real Uncle Petey home.
Join Alex and a reluctant Nicky as they journey into the underworld through a pillow fort in their bedroom. The quest to save Uncle Petey won't be easy, and in the Underworld nothing is as it seems…