For bestie beasties, Ladybird and Bee, Wild Meadow is the whole world. It's a place of big adventure, big fun and big friendship for the tiny creatures who call it home!
Press play above for a sneak peak and tune in to RTÉjr and RTÉ Player from Monday 4, October to see all the fun!
Through the loveable characters and the adventures they experience, the audience learns all about different insects in the ecosystem, their purpose and the part they play in nature.
Ladybird & Bee was created and produced by Belfast-based children's TV production company, Paper Owl Films for RTÉjr!
The show air weekdays at 7am, 7.03am, 9.12am and 12.30pm on RTÉjr and RTÉ Player.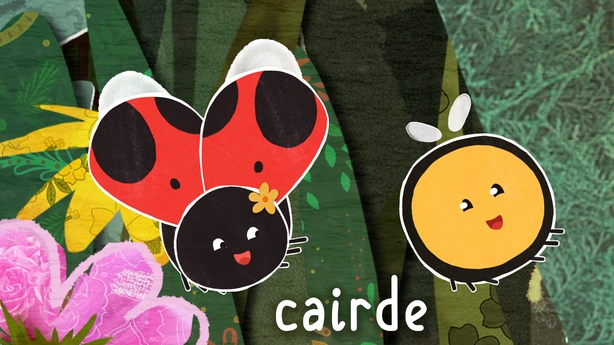 And there is already an Irish-language version, Bóín agus Beach, where you can learn some new words as Gaeilge.
Click here to see the article!
Watch Bóín agus Beach on the RTÉ Player here!