It has been an amazing year for Irish sportswomen and we are delighted to get some golf tips from the MVP of the Solheim Cup - Cavan golfer Leona Maguire.
Leona shared some tips for any boys and girls who want to get out on the greens, and she answers some fun quickfire questions too!!
Just click press play below to watch the video!
She is a proud Cavan woman, and RTÉ News had a great report on her coming home after the big win for Europe. You can see it at the top of this article.
Leona has been playing golf with her twin sister Lisa since she was really small. She is still only 26, but she won her first World Title back in 2006.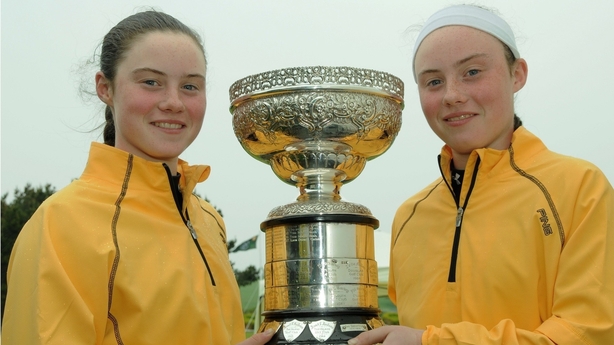 Before turning professional in 2018 she was the World Number 1 Amateur player for a record 135 weeks.
Our friends at Golf Ireland really hope that Leona will inspire you to take up the sport. You can find your nearest club HERE!
Once you get out there, we want you to get into the SWING of things with these tips on technique
Click here for Golf Ireland's Swing Tips