The Paralympic Games is happening in Tokyo and RTÉ have you covered. Here, presenter Daráíne Mulvihill tells us what to look out for and why there is a sport for everyone if you want to start.
My name is Daráine and I will be presenting the Paralympics Daytime programme on RTÉ this year.
Our coverage starts with the Opening Ceremony on 24 August and will finish with the wheelchair marathon on 5 September.
The Paralympics will see over 4,400 athletes from 167 countries compete in one of the world's biggest sporting events.
Athletes who partake in the Paralympics must have a qualifying disability. Competitors with similar disabilities are grouped together to battle it out for the coveted gold medal in their event.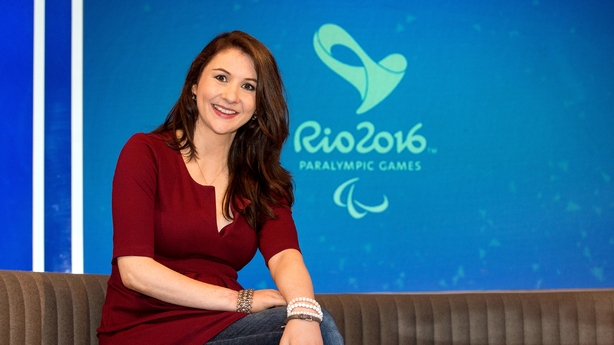 Just like the Paralympians, I also have a disability. I lost both my legs below the knee and all my fingers too, when I was a teenager. I contracted a serious form of meningitis and spent almost a year in hospital. Initially, I used a wheelchair to get around and returned to school once I left hospital.
After regaining my strength, I eventually learned to walk using prosthetic legs, and even got to try carbon fibre running blades a few years ago!
You will see athletes wearing running blades on the athletics track and they can reach incredible speeds. But, the fastest Paralympian in the world is none other than Ireland's Jason Smyth. His nickname is 'The Goldsmyth' and that's because he has won FIVE Paralympic gold medals for Ireland.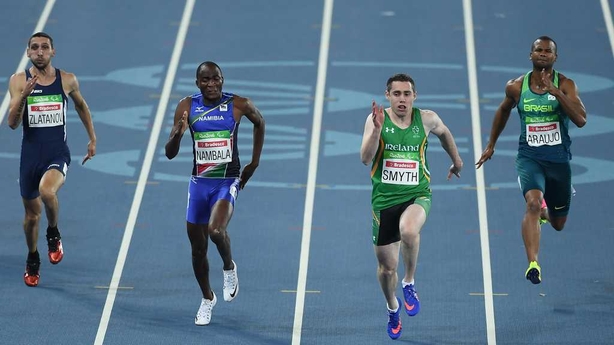 Tokyo will be his fourth Paralympic Games, and he hopes to take that gold medal tally to six. Jason has a visual impairment and that makes his fastest ever 100 metre time of 10.22 seconds all the more impressive.
This year Ireland sent 29 athletes to the Paralympic games in Tokyo, and they are hoping to win between six and ten medals. They will compete in swimming, cycling, athletics, canoe, power lifting, dressage, table tennis, archery and shooting.
You can watch the games on RTÉ TV and on the Player. Show your support for these amazing athletes and be inspired by their achievements!
Did you know that 15% of the world's population have a disability and if that includes you, why not give sport a try? With many years hard work and dedication, who knows….you could be a Paralympian in the future. No excuses – get out there and find the right sport for you!
Click here to find out more about the new #WeThe15 movement!