Feeling worried about Climate Change? Here's some tips that can help!
Daráine Murphy and Maeve Dwan O' Reilly, PhD Candidates from the UCD Youth Mental Health Lab have some advice on how to cope with such a massive issue.
UNICEF released another report on the impact of Climate Change on children - Click here to read it.
From Greta Thunberg to #EcoTok, you might have noticed your social media explode with people talking about what is happening to our planet.
Climate Change is scary, and it is totally normal to feel anxious about it. It's so normal in fact that some people have even named it "eco-anxiety" or "climate anxiety".
Here are some things you can do when you feel like this:
1. Worry is a normal reaction
It is a normal reaction to feel worried and concerned about Climate Change. You are not alone in how you are feeling. It is important, however, to be aware of how your worry is having an impact on you. We all experience negative thoughts from time to time and feel jittery or on edge.
However, if your worry makes you feel very overwhelmed and/or impacts on your day to day life (eg disrupting your sleep or making it difficult for you to concentrate), it is important to acknowledge this and to do something proactive about it.
The most important thing to do is to talk to a supportive adult who can help. There are things you can also do to help manage negative thoughts like writing a journal.
If you feel yourself going down a spiral of worried thoughts, bring yourself back to the present moment. Take a few deep breaths - try breathing in for four seconds, hold for seven and breath out for eight.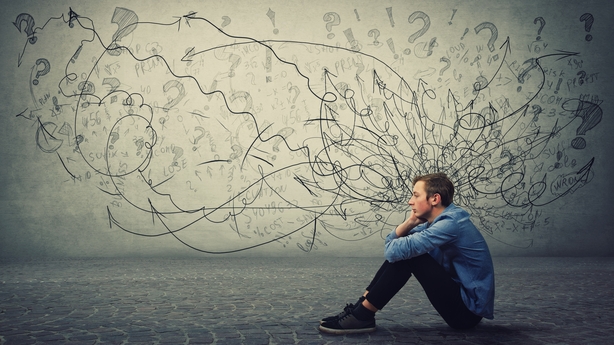 2. Put down your phone
There is a lot of talk online about Climate Change right now and in one way that's great because people are getting involved and trying to figure what needs to be done.
However, news stories of things happening all over the world, graphs predicting the future - it can get too much. Make sure you take a break from it. Limit the amount of time you're spending online and make sure you're looking after yourself.
Spend time offline doing things you love like meeting up with friends, enjoying your hobbies, spending time in nature, whatever it is that makes you happy!
3. This is bigger than you
While it can be really frustrating and concerning that not enough is being done to address the climate crisis, it is a huge task that one person alone can not solve.
It is important to remind yourself of what is in your control and if you are feeling stressed by what is outside of your control to take a step back.
Also, did you know that some stress can actually be really useful and motivate you to want to act, here are some of the things that you can do...
4. Start a conversation
It's really important to talk to others about how you're feeling. Talking about your worries with someone you trust can help lessen your worries and stop you feeling so overwhelmed.
Talking with your friends and family can also be really helpful because you can work together to find ways that you can make a difference and help the planet together.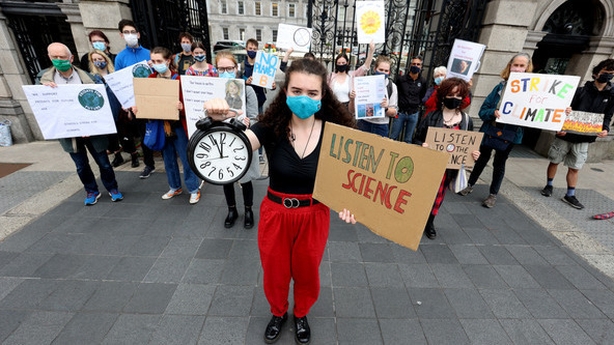 5. Get involved
Look for ways you can get involved at a local or national level with groups or organisations that are trying to make a difference. It could be something as simple as educating yourself about climate change and ensuring the information you are getting is from a reputable source!
Or why not get involved within your school community by setting up/ joining your Green-Schools committee.
6. Take action
There are lots of things you, your family, your friends, and your school can do to help. From simple actions like turning off the tap when brushing your teeth to bigger things like limiting food waste and swapping to more eco-friendly products.
Read this article for more ideas - Six ways to take Climate Change action
These things might seem small, but they can make a big difference. Just remember, this isn't all on you! Just do your bit and do your best.