Here, Dr Niamh Shaw tells us about Mary Wallace (Wally) Funk, a legendary aviator who finally made it to space. At 82 she lived her wildest dreams aboard New Shepard!
On Tuesday, 20 July Wally Funk joined Jeff Bezos and his brother Mark, and Oliver Daemen, a Dutch 18-year-old aspiring pilot on Blue Origin's first human flight to space on board their spacecraft New Shepard.
In doing so she became the oldest person ever to travel to space!
You can watch the launch again with Niamh here...
Who is Wally Funk?
Wally Funk is an aviator and was a member of the 'Mercury 13' team of 13 women who successfully underwent the same physiological screening tests as had the astronauts selected by NASA on April 9, 1959, for Project Mercury.
Alan Shepard and John Glenn were two astronauts from that programme. In 1961, Alan Shepard became the second man and the first American to travel into space, and in 1971, he walked on the Moon. John Glenn became the first American to orbit Earth and flew on a NASA Space Shuttle STS-95 mission in 1998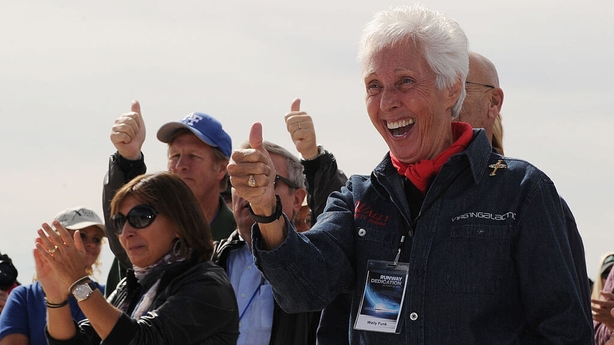 The "Women in Space" (coined 'Mercury 13') Programme was run by William Randolph Lovelace, a physician who made contributions to aerospace medicine. The programme had the support of NASA, although it lacked official government sponsorship.
Despite being younger than the recruiting age range of 25-40 (Wally was 21 years old), she was invited to take part. Twenty-five women were invited, 19 enrolled, and 13 graduated, including Wally, who was the youngest. On some tests, she scored better than John Glenn.
The media dubbed the group the Mercury 13, a reference to the Mercury 7. But the Mercury 13 women were not part of NASA's astronaut programme, never flew in space, and never met as a group.
In the 1960s some of these women were among those who lobbied the White House and Congress to have women included in the astronaut program. They testified before a congressional committee in 1962.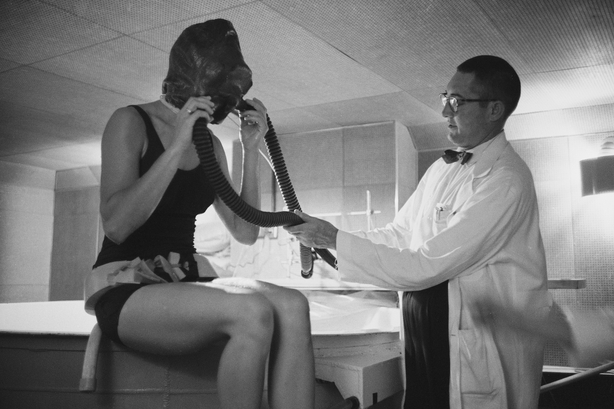 Like the other participants in the program, Wally was put through rigorous physical and mental testing. In one test, volunteers were placed in sensory deprivation tanks. And Wally managed to stay in the tank, without hallucinating, for 10 hours and 35 minutes, a record. She passed her tests and was qualified to go into space.
Her score was the third best in the Mercury 13 programme. Despite this, the programme was canceled before the women were to undergo their last test.
Wally went on to become a Goodwill Ambassador spending the past 60 years promoting women in space & STEM, engaged in the aviation sector, and visiting schools and science fairs to share her story. Waiting for her opportunity to realise her lifelong dream to fly in space.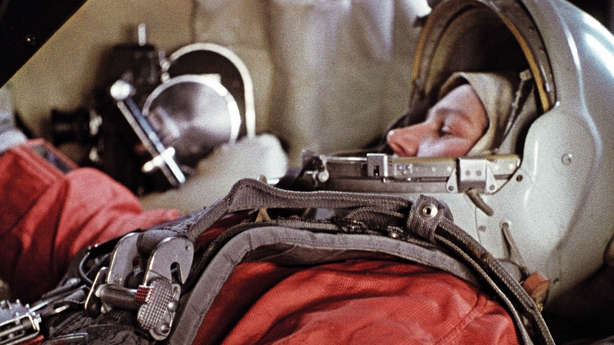 On 16 June 1963, Russian cosmonaut Valentina Tereschkova became the first and youngest woman to have flown in space with a solo mission on the Vostol 6 on 16 June 1963. She orbited the Earth 48 times, spent almost three days in space, and remains the only woman to have been on a solo space mission.
Over twenty years after the Mercury 13 programme, the first American woman flew in space. Sally Ride, spent seven days aboard the space shuttle Challenger during its STS-7 mission in June 1983.
To date, women make up just over 10% of human space travelers.
PS If you want to know more, check out the documentary 'Mercury 13' on Netflix or grab a copy of Sue Nelson's book 'Wally Funk's Race for Space: The Extraordinary Story of a Female Aviation Pioneer' from Chicago Review Press.
We need your consent to load this YouTube contentWe use YouTube to manage extra content that can set cookies on your device and collect data about your activity. Please review their details and accept them to load the content.Manage Preferences