This week EVERYONE will be on the their holidays from Primary to Post Primary, and Libraries Ireland want you to keep your imaginations shimmering in the sun with Summer Stars.
It is their national summer reading programme for children and young people running from now until the end of August with a mix of activities in libraries around the country as well as online fun.
Summer Stars has resources in English and as Gaeilge so you can pick one or both to have a bi-lingual buzz on your holidays!
Even if you pick up one book to read you are taking part. There are lots of great things happening over the next few months and here are some of the highlights.
Enter the short story competition
Here is the start of your story: "Of all the places in the world, I never thought I would be here..."
Finish the story to enter this year's Summer Stars short story competition! There are three age categories with great prizes for all the winners and runners-up.
Find out more HERE
Fill out your reading cards and write reviews
Children can track their reading progress with reading cards which can be marked each time a book is read. These are available from your local library or you can download them and print them HERE!
Libraries Ireland want you to tell them what you thought of the books you read, so now you can upload your own reviews to their website HERE.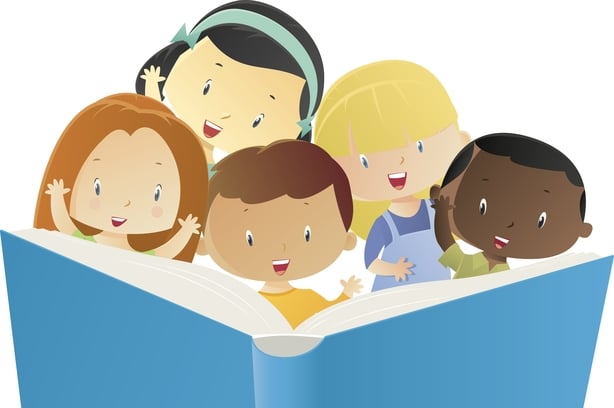 Summer Stars BorrowBox
Browse, borrow, read and listen to the Summer Stars collection of children's e-books and e-audio books through the library's BorrowBox app.
This is free for all members to use from anywhere, anytime. Non-members can join online for free below.
Online Storytime
Summer Stars storytime will be delivered by library staff, available through your local library social media pages.
Online Activities
Check your local library social media and website for upcoming Summer Stars events and activities!
And don't forget to visit the library!
Public libraries are open, so pop in for a visit to stock up on your summer reads and register for Summer Stars on the spot!
You can find your nearest one here by just clicking on the map - Find Your Local Library
You can get some reading and writing inspiration with We Love Books every week on RTÉjr Radio!