With thanks to our friends at The Marine Institute we are going to dive into the deep blue on board their underwater robot called the ROV Holland 1.
See the ROV's robotic arms and sensors at work, and how the camera systems can observe our seabed. Explore our deep sea like a marine scientist and discover cold-water corals, shipwrecks and a rare shark nursery in Irish waters.
The Marine Institute's Remotely Operated Vehicle, the ROV Holland 1, has enabled scientists to make many exciting discoveries in Irish waters. A very rare shark nursery was discovered 200 miles west of Ireland in 2018, and cold-water corals were found at a depth of 1,600m in 2017.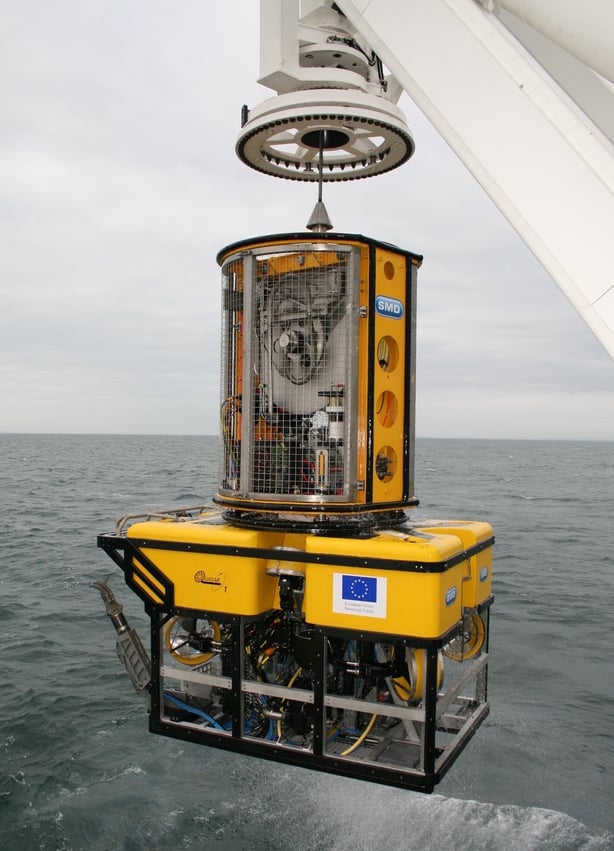 Find out more about this amazing remote control submarine here:
ROV Holland 1 – Sea How to Draw Class
ROV Holland 1 – Colouring sheet
Scientists survey our marine habitats to enable us to better understand Ireland's ocean territory so that we can protect and monitor our marine biodiversity.
With Ireland's marine territory ten times the size of its land area, the waters surrounding Ireland provide a habitat for hundreds of species of invertebrates, fish, sharks, whales and dolphins.
Click here to get loads more great resources as part of the Oceans of Learning series!