For anyone who loves to read the question of what book to pick up next is always on their mind, so Children's Books Ireland are here to help you pick your next page turner!
Class Reads is for students to find books that will delight, entertain and connect with them, and for teachers and librarians to feel supported and to have useful resources to draw from.
They want students all over the island to feel excited about reading, to pick up a book or have it read to them and to say - 'This book is class!' They have selected books that we think are class reads for classrooms.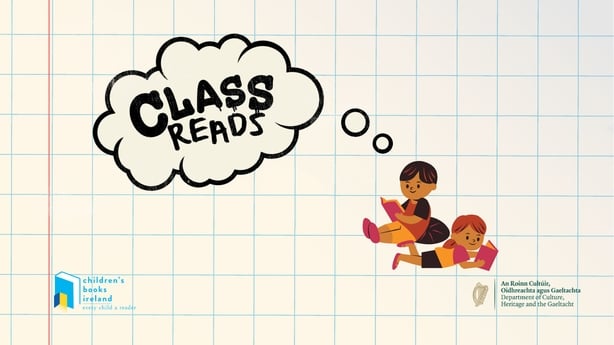 Check out the recommended reading lists focusing on great class novels, broken down by class groupings, including texts in English and Irish and highlighting excellent artists including many from the island of Ireland.
Each list includes reviews of twenty-four books, four of which have been selected as the subject of a detailed resource guide including suggested ways to interact with the novels.
Reading lists for Junior and Senior Infants
Reading lists for Third and Fourth Class
Reading lists for Fourth and Fifth Class
Not only have Children's Book Ireland produced the reading lists, but they also have some fun creative workshops too. Check out the one at the top with Muireann Ní Chíobháin
Then have a look below as Yasmeen Ismail makes some creative character haircuts!

And for Post Primary students have a look at Dave Rudden's video on active reading here!
Plus there are reading resources for 1st years and upwards!
Reading lists for First Year and upwards
Reading lists for Fourth Year and upwards

Teachers can also get some tips from the resource packs and from videos like this one from Sheena Wilkinson who suggests different ways to encourage reading in the classroom and how to use modern technology to harness the imagination of students.
Have a look at her great tips below!