The theme of this year's Earth Day on Thursday, 22 April is "Restore our Earth". It's all about reducing our environmental footprint and fixing the damage we've already done.
UNICEF Ireland are asking for people to focus on your right to a clean and healthy environment. Here are three key ways to get involved and make your voices heard!
Number 1. Write to those in charge!
Picture what age will you be in 10, 20 or 30 years from now? How do you think the world will look if adults make sure to protect this right for every child? Spend some time drawing or writing down your ideas. Think of the land, air, water and all the animals and plants you want to see thrive. Think about what a safe, clean and healthy environment looks like to you
Write a letter or postcard to adults you think are responsible for protecting your rights, especially those who are in charge of protecting your right to a clean and healthy environment, parents, teachers, schools, shops, business leaders, politicians. Tell them the kind of future you want or see and what they should do to protect it.

Number 2. Join the World's Largest Lesson (WLL)
In support of Earth Day, World's Largest Lesson released a toolkit to support engagement on their climate learning resources, including short videos, an interactive quiz for students to understand what kind of activist they are and how they can use their skills to make change, all available HERE.
A downloadable guide takes teachers through the resources, gives examples of best practice and provide inspiration for whole-school approaches.
Click here to download a guide on how to become a Climate Changemaker!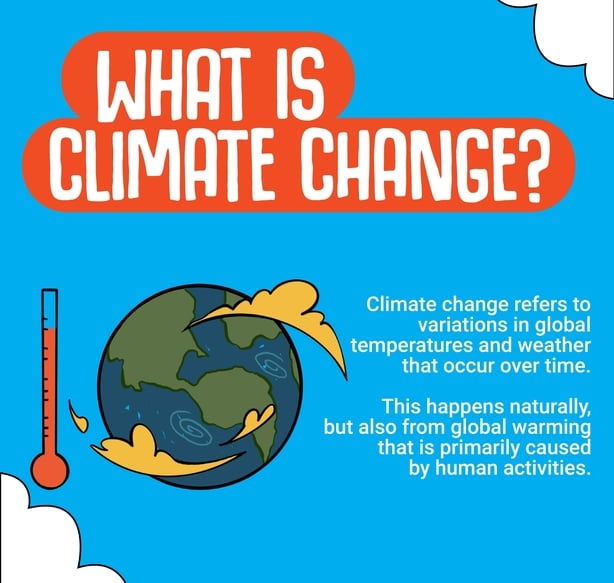 Number 3. Highlight youth voices
You'll find content developed by young people on the Voices of Youth website, including a collaboration with Fridays For Future (FFF) that highlights the ways that climate is impacting young people's lives today and resources on Air Pollution.
Keep an eye on RTÉ Learn coming up to Earth Day and on the day itself for more.
There is a special Earth Day you can listen to here - Ecolution podcast