We are all spending a lot more time at home than usual these days, but have you ever really had a look around you and wondered how everything actually works.
Science at Home is a series of videos from Midlands Science  presented by Maynooth University's Dr Dan Nickström to help us all understand the inner workings of some of the things we might take for granted and other bigger scientific questions too.
Have a look up at the top of the article and you will see Dr Dan explain how a fridge works. So, next time you open that door for a snack you will know what is going on inside.
And there are loads more videos too like this one below on how radio waves work.
And you can watch the full series of Science at Home HERE!
You can download a full booklet on all the lessons here: Science at Home Booklet
The presenter of the series Dr Dan Nickström is a lecturer in the Department of Experimental Physics in Maynooth University and he's passionate about promoting greater engagement with science.

He brings loads of energy and fun to everything he does, and he wants to encourage you all yo look around you and REALLY ask yourself - "Do I know how that thing works?!"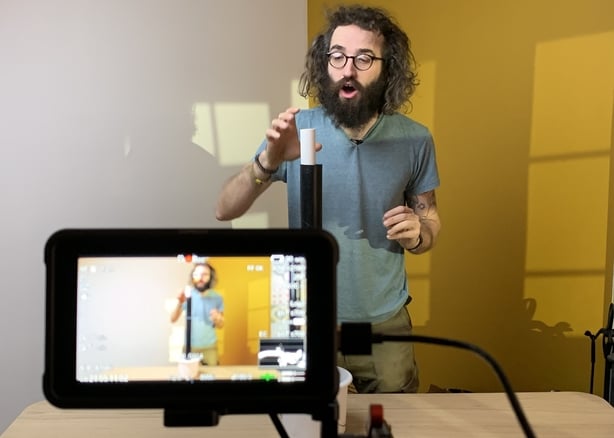 Science at Home has been running since March 202. It was part of Midlands Science's response to having to move its outreach and engagement with science online. The cool videos are produced by Apple Tart Productions.
Science Teacher training resources can be downloaded here
A new season is currently in production and the first episode will be online for Engineers Week at the end of February.
The Science at Home series is a great resource for children to explore how science works in all sorts of everyday objects and the series is popular with all age groups as it has explored so far everything from bee keeping to music.
www.midlandsscience.ie
Twitter @midlandsscience 
Facebook www.facebook.com/midlandsscience
Instagram @midlandsscience