Mothertongues is back after a very short break really. Every few weeks we're hoping to put out a new episode and grow a lovely collection of families who want to share their use of language and culture in their homes. That way, we can all feel better sharing the diversity that makes us - US!
This episode takes us to Japan...via Dublin.
Hanako and Sayako are sisters who go to a Gaelscoil. But they are truly multilingual. Their mum, Nobuko, is from Japan and their dad, Hugo, is Irish.
In a normal year, they would spend a good portion of their Summer Holidays in Japan. But not just sightseeing. Nope. They go to school!
School in the summer may sound crazy but it allows them to really keep up their Japanese language and really get immersed in the culture.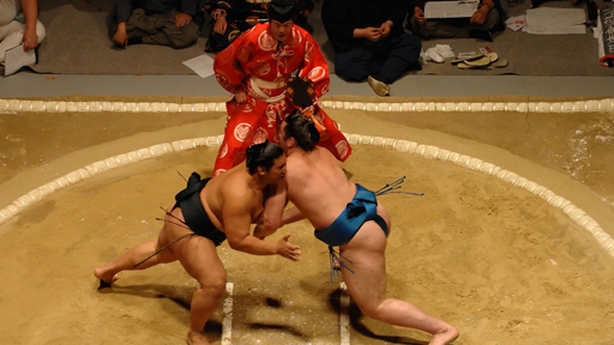 And for them, this means delicious food, fancy stationery and Sumo! Sumo is one of the most popular sports in Japan and is a form of wrestling. It's been the national sport for over 2000 years!
Two wrestlers face off against each other in a circular ring and try their best to push the other out. Hanako loves to watch it with her granny.
It's not all action when they visit Japan, they also practice an type of art known as origami where you fold paper into shapes.
Check out the video below as the girls show you how to make a crane.
We need your consent to load this comcast-player contentWe use comcast-player to manage extra content that can set cookies on your device and collect data about your activity. Please review their details and accept them to load the content.Manage Preferences
To subscribe and listen to ALL the podcasts in the series click the link below:
This is only the beginning for Mother Tongues and the crew are really keen to learn about more cultures and languages.If you would like to get involved and share your Mother Tongue contact us here: junior@rte.ie
Thanks so much to all the families who have taken part so far and to everyone at mothertongues.ie for helping connect the dots. They do amazing work and this is only a small addition to the help they give multilingual families across the country.