In the first three episodes, we have been discussing Artificial Intelligence (AI). Remember, AI is often thought as the ability of a computer program to be able to perform tasks intelligently (through thinking and learning).
We have specifically focused on the elements of many AI programs (data + algorithms + machine learning) and the ability to use AI for Good. 
In Microsoft, "AI for Good" is when we provide technology, resources, and expertise to empower those working to solve humanitarian issues, health issues and also to create a more sustainable and accessible world.
In this episode, we focus specifically on "AI for Accessibility " which aims to utilise the power of AI to amplify human capability for the more than one billion people globally with a disability.
Challenge: Take a moment to think about ways in which technology could make the world a more accessible and inclusive place. You might have come across some examples yourself or you might have some ideas for a new technology/program.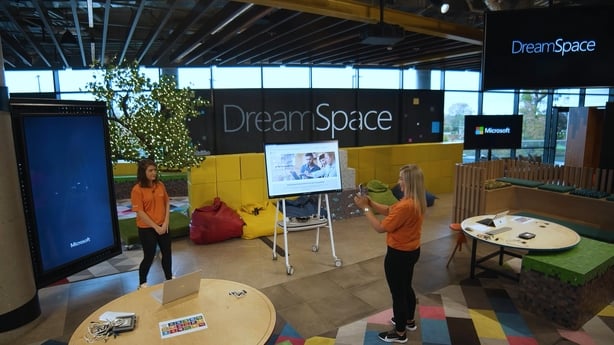 During the episode, we also continue programming the micro:bit and practicing with Python. The challenge undertaken will include the proposal that we should be mindful of keeping our program inclusive and accessible as we go.
If we always keep these in mind as core elements of our project design, it will undoubtedly lead to a better piece of technology.  
Check out the resources including extra challenges for students and teacher/mentor guidelines for this episode HERE

Teacher/Mentor/Parent Notes
The coding challenges will require students to have access to an internet connected device (phone, tablet device or laptop) and to log in, on the browser of choice, to makecode.microbit.org.
Don't forget, you can find all resources including series guidelines and episodic resources HERE
What areas of the post-primary curriculum could this be linked to:
Computer Science:

 Computer Science (MakeCode and Python): Variables, Conditional Statements, Functions
 Physical computing with the micro:bit
 AI for Accessibility

SPHE:

The importance of accessibility and inclusion

Math:

Probability
Logical and computational thinking