Students of Ireland, students in green…it's time to show us how you plan to do your:bit!

From this episode on, DreamSpace TV is here to support you in learning how to program a micro:bit as a tool that can help address the sustainable development goals (or global goals), transforming it into a true piece of 'technology for good'.
Over the series, learn how to program with visual block programming in MakeCode before moving onto text based programming with Python and in each episode, discover ways that technology for good can be further extended when it comes to Artificial Intelligence (AI).  
To kick of the series, this first episode has a very important focus for all of us: wellbeing. Our wellbeing is something that we should be aware of and monitoring as we aim to live happy and healthy lives. The steps taken to improve it can vary from person to person but ultimately the steps that you do take should lead to improved physical, emotional and social states of wellbeing.  
Challenge: Think and discuss what the difference is between physical, emotional and social wellbeing. Give examples of what could be done for each of these categories.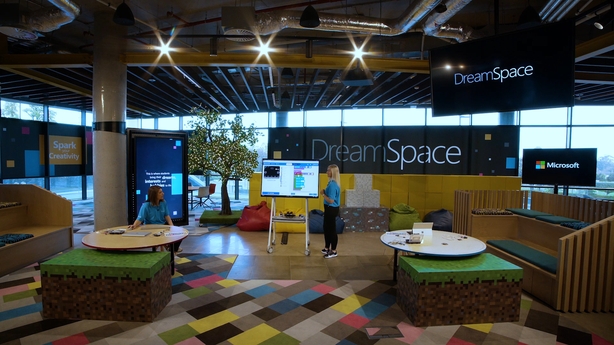 Sometimes when we are busy, we don't take the time to think about our wellbeing. So, it is important to ensure time in your day, every day, to do something that helps you.
For example, in this episode, we focus on taking the time to focus on our breathing as a form of mindfulness. Including this type of breathing exercise into our daily routines has been proven to be very beneficial but we might not recall how best to carry out the exercise or even remember to do it. We believe this is where technology can help, which is where our challenge for this episode comes in.
With each episode, and challenge, remember to take the time to plan out the steps you want to include in your program, write/build out the code and then test it to see how accurate it can be.

This can be cyclical, and you may need to go back, make changes, fix errors (debug), test again and so on. Ultimately, this will lead to the best possible project by the time you are done. The testing phase will never be so relaxing as it is in this challenge. Inhale. Exhale. Enjoy! 
Check out the resources including extra challenges for students and teacher/mentor guidelines for this episode HERE
Teacher/Mentor/Parent Notes
The coding challenges will require students to have access to an internet connected device (phone, tablet device or laptop) and to log in, on the browser of choice, to makecode.microbit.org .
Don't forget, you can find all resources including series guidelines and episodic resources HERE.
What areas of the post-primary curriculum could this be linked to:
Computer Science:

 Introduction to Computer Science (MakeCode) and Artificial Intelligence
 Introduction to physical computing with the micro:bit

SPHE:

Wellbeing and mindfulness

Science & Geography:

Sustainable Development Goals: SDG 3 (Good Health and Wellbeing) and SDG 13 (Climate Action)

Math:

Probability
Logical and computational thinking