We originally published this article on New Year's Day and one prediction is being put to the test on Saturday - #Mayo4Sam??
Every year a special book is released that has been published for hundreds of years non-stop. It's called Old Moore's Almanac and it has all the information you need for the coming year and it even tries to predict the future!
Elaine Kavanagh is the current editor of the famous Irish almanac. Elaine actually studied psychology and computers before she took over and learning how to research all the information was really important.
What are the main predictions for 2021?
Our man thinks that Mayo will win the All-Ireland Football Final in 2021, so if there are any Mayo fans who are sad about this year's result, maybe there is hope for next year. And he thinks that we will all be getting things delivered by drone next year – how exciting.
For 2021, our psychic thinks that life will be back to normal by the end of the summer and coronavirus won't be a problem for us anymore. We really hope he's right about that one!
What is an almanac?

An almanac is a book or magazine, published once a year, that contains useful information for the following year. The type of information you would find in an almanac includes sunrise and sunset times, a calendar for the year ahead, times for the tides of the sea, weather information and perhaps a list of fairs.
Many almanacs also make predictions about things they think will happen during the year.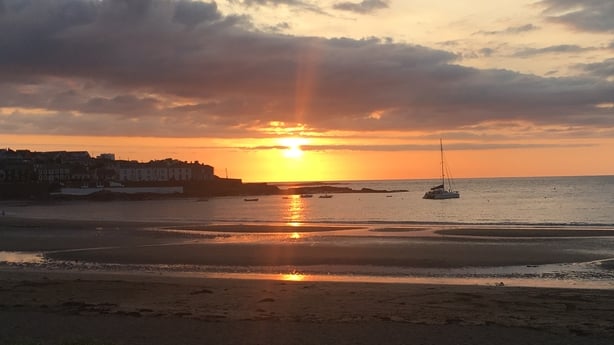 Tell us about Old Moore's Almanac?

The first ever Old Moore's Almanac was put together in 1764 by a man called Theophilus Moore. Theophilus was a teacher from Offaly who set up his own school in Dublin. He knew a lot about maths, languages, and the planets in our solar system.
When Theophilus first published his almanac, he called it 'The Irish Merlin' and he included predictions for things he thought would happen.
His almanac became so popular that lots of people began to say they were Merlin, so eventually Theophilus changed the magazine's name to Old Moore's Almanac so that everyone would know he was the man who wrote it.
Back in the days before TV or the internet, people would buy the almanac every year for the useful information it contained. People needed to know things like what time the sun would set or when the next fair was on. The old almanacs also had riddles and stories that people could read for entertainment.
Nowadays, people can get information on the internet and they can watch TV for entertainment, but they buy the almanac because it is an old tradition.
The National Library of Ireland, which is in Dublin, has a copy of every Old Moore's Almanac right back to the very first one.
Anyone can go to the library to look at these old almanacs, but you cannot bring them home because they are very old and easily damaged.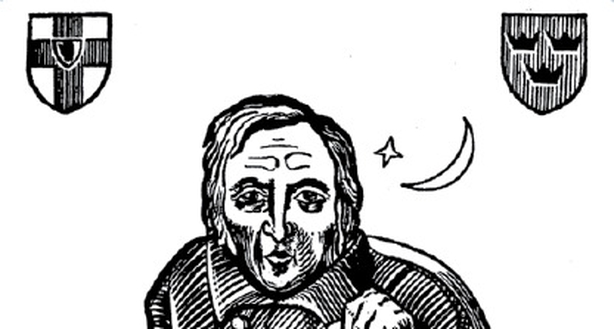 How are they meant to work?

Ever since Theophilus Moore wrote his very first almanac, Old Moore's Almanac has made predictions for things that will happen in the year ahead. Sometimes these predictions are right but sometimes they are very wrong!
For the last ten years, our predictions have been made by a man who says he is psychic – that means he can feel or sense what it going to happen in the future. Some people believe it is possible to be psychic, others don't believe. Our man makes some good predictions for us, but he doesn't get them all right!
How do you edit all the information?

It takes about six months to get the almanac ready for printing. We start in March or April when we decide what stories and news articles to include in the following year's almanac.
When we are deciding this, we try to think about what the reader will be interested in. After all, we don't want to bore people!
When I am writing an article, I might interview people to get the information I need, or I might read history books and look for information on the internet. Once I have gathered the information, I write it down and I keep reading it and changing it until I'm happy with it.
Then I ask someone else to read it to see if it makes sense to them. My test reader sometimes tells me to change parts of the article which is very useful because it helps me to make the article better.
Some of the information in the almanac - like the calendar and sunrise/sunset times - is found on the internet. We check this carefully to make sure it's correct. Some of the articles are written by other people and I check these for mistakes.
When we have all the various pieces ready, I send them to our designers who make them look nice on the page. Then they come back to me and I check again for mistakes and sometimes make changes.
When our designers have finished laying out all the pages, and we are happy that it looks good and there are no mistakes, we send it to the printer who makes lots of copies for us – that happens in November and the almanac goes on sale in December.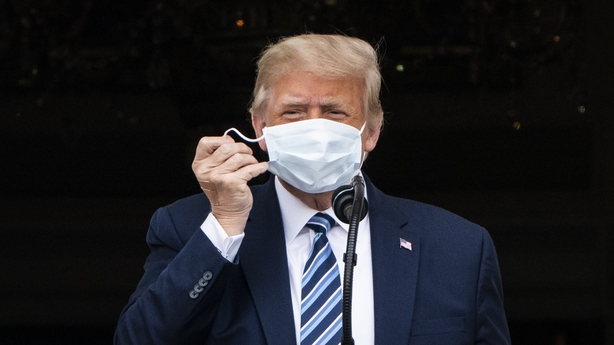 What were the most famous Moore's Almanac predictions?

In our 2019 almanac, our psychic said that there was a chance of a pandemic in the second half of the year. Of course, as we all found out this year, a pandemic did begin in the second half of 2019!
Our psychic also predicted in the 2020 almanac that there would be an unusual virus this year and he said that Donald Trump would not win the American election.
Watch the All-Ireland Final on Saturday, 11 September on RTÉ2 TV and RTÉ Player from 3.30pm or tune in to Saturday Sport on RTÉ Radio 1 to listen to live commentary.