Go to school or save the world? In 2019, kids across the globe went on strike, skipping school on Fridays to stand outside city halls and parliament buildings demanding that their governments act on climate change.

Follow the journey of three young Irish climate activists with Growing Up At The End of the World from RTÉ and Brick Films which airs Wednesday, December 30 on RTÉ One at 6.30pm.

Over the course of a year and a half, we followed 16-year-old climate strikers Saoi O'Connor, Theo Cullen-Mouze and Beth Doherty as they lead demonstrations, interrogate politicians, and work alongside Greta Thunberg to create a vision for the youth climate movement, all while juggling school, friends, and a global pandemic.
Galvanised by the original school striker Greta Thunberg, they developed a manifesto, organised marches, made speeches before policymakers, and built the biggest environmental movement in history, only to have it all come to a sudden halt when the world became gripped by a global pandemic.
Now, with their momentum gone and disillusionment setting in, the activists still standing must start over...
Growing Up at the End of the World isn't just about climate change. It's a deep dive into the lives of three teenagers who have taken on a momentous challenge. We get a sense of who they are and who they want to be. We see their strengths, their weaknesses, and their inspiring hope for a better future.
Check out more on climate change with RTÉ here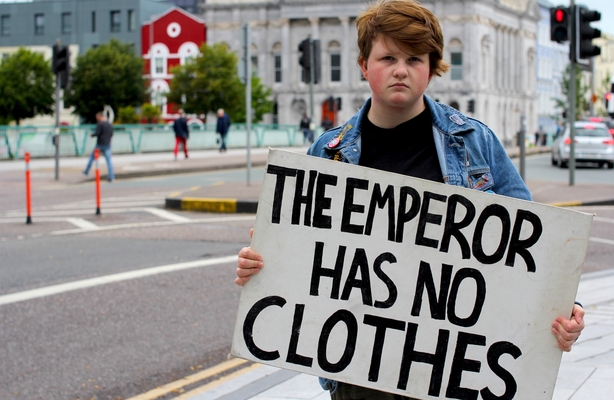 Saoi wakes up at 5am every Friday. The routine is the usual in terms of making their breakfast at home in Skibbereen, before their dad drives Saoi to a local bus stop. Instead of going to school, they take the 237 bus to Cork City two hours away, walks to City Hall, and stands outside for the day holding the now famous sign that reads: "The emperor has no clothes".
It started as a one-person protest against climate inaction. Now, Saoi is Ireland's leading youth climate
activist. Deciding to take a year off school to focus on activism, spending their time organising actions, fielding press questions and corresponding daily with activists all over the world through WhatsApp and Skype.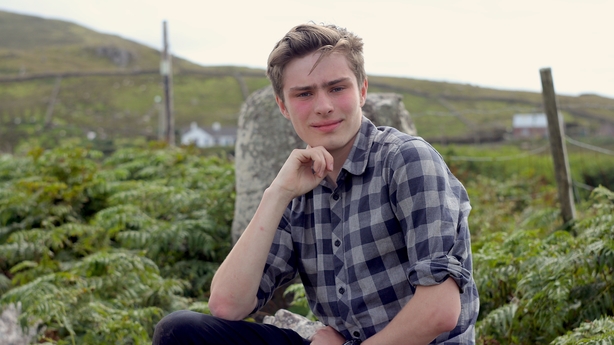 Theo plays classical guitar, reads Bertrand Russell for fun, and helps out on his family's organic farm on a remote island off the west coast of Ireland. Growing up on Clare Island, he has long been aware of climate change.

He and his family have noticed changes in recent years, like the worsening and increased frequency of storms, the dwindling of insect populations, and certain foods growing better or worse. Changes in the weather have meant increases in electricity outages and ferry cancellations.

Theo knows the exact moment he decided to get involved in the school strikes: seeing Greta Thunberg's speech at the UN COP24 climate talks in December 2018 on YouTube. Moved by her simple, sincere words and calm conviction, he went on strike with his younger sister Maude.

After months of committed activism, he becomes disillusioned with the movement during the pandemic; digital strikes seem ineffectual and the movement's consensus form of governance becomes frustrating. But after a break, he is ready to rejoin and reboot the movement.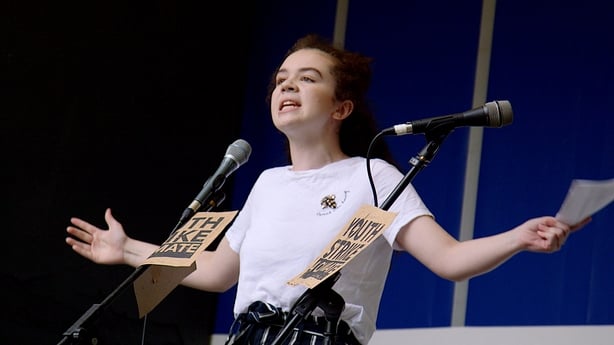 Beth's activism began with Ireland's abortion referendum campaign when she was 14. Her parents thought her too young to attend the pro-choice marches, but she wore the buttons and taped campaign posters to her bright pink bedroom walls at her home in Balbriggan, Dublin.
Two years later, she prepares for the biggest environmental protest march in history by painting "Planet > Politics" on a piece of cardboard in green paint: "This is the first protest poster I've ever made".
Along with Theo, Saoi and a number of other Irish youth strikers, she travels to Lausanne, Switzerland for a Fridays For Future conference where she works alongside activists, including Greta, to help develop the movement's demands - a difficult and contentious task.
Beth stays hopeful throughout the pandemic and throws herself into a sort of post-Covid-19 taskforce responsible for the movement's survival.
Even though the news has been dominated by one story all year, the threat of climate change remains. For a reminder of what is at stake tune in on Wednesday, December 30 on RTÉ One at 6.30pm