We wish you a Merry Christmas, we wish you a merry Christmas, we wish you a Merry Christmas and a happy New Year! That's it for this series of After School Hub.
After 45 shows full of fun, music, learning and great special guests it's time to wrap things up like a present and head on home for the holidays.
The múinteoirí were joined by Santa to say thanks for watching and taking part. There have been thousands of great videos too and it's only right that we play it all out with you guys as the real stars of the show.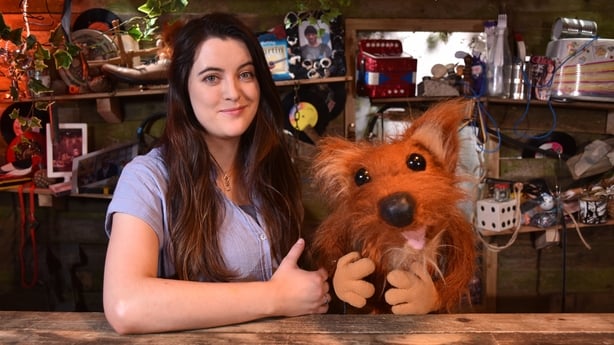 Everyone at Macalla and RTÉjr would like to thank everyone who came in to help out on the show and share their time and stories with us. Clíona, Ray, John and Emer have all helped us through a tough 2020!
Martin's Shed added some chaotic energy to everything too and we want to say thanks to MC and Martin for coming on board too.
If you want to catch up on any of the shows over the holidays you can check RTÉ Player
For all the Hub Labs you can go HERE
Dr Niamh Shaw's Space Hub's are HERE
Have a well-earned rest over the holidays and MERRY CHRISTMAS EVERYONE!