Every year on New Year's Eve on RTÉ News we watch as the countdown to our celebrations begin they show footage from all over the world of people celebrating way before us.
Here Dr Niamh Shaw explains why we have time zones and why, as a result, even though the big countdown happens just before midnight everywhere in the world, it's actually a sequence from one part of the world to another.
The first countries to mark the New Year are the Pacific Islands like Tonga, Samoa and Kiribati and the celebrations follow on from there all across the globe.
We will have to wait another 14 hours to mark the new year in Ireland with the last countries being Baker Island and Howland Island.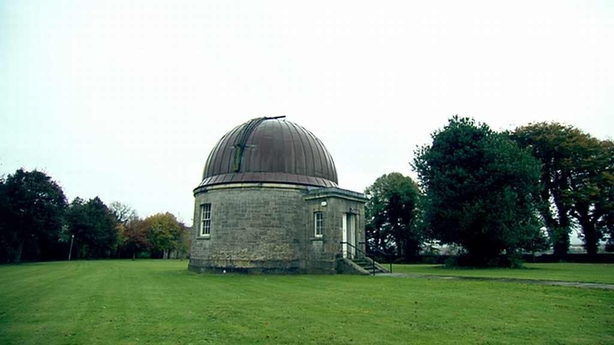 Dublin Mean Time
The standard Greenwhich Meant Time is used to this day, but there was also a Dublin Mean Time for a period too which was measured from Dunsink Observatory in Dublin. David Malone explains it below for the observatory website.
In the 1880's, Dublin Mean Time became the legal time for all of Ireland, at the same time as Greenwich Mean Time became the legal time in England. This meant that Dunsink Time was the legal time for the whole country. As this point, the offset with Greenwich time had been measured to be between 25 minutes 21 seconds and 25 minutes 22 seconds. Ireland kept its own time zone until 1916.
Early in 1916, Summer Time was introduced to save energy during World War I, and Ireland changed clocks by one hour on the 21st of May. People had suggested moving Ireland to Greenwich time but, because of the 1916 Easter Rising, this was put off until later in the year.

When Summer Time ended on October 1st, 1916, clocks in Ireland were put back by 35 minutes, ending the official use of Dunsink time in Ireland.
Wherver you are in the world reading this, and whenevert midnight falls, we hope you have a great 2021!