There are lots of different ways to celebrate New Year's Eve so here are some examples of family traditions from people originally from Spain and Brazil.
Maria is from from Galicia in the northwest of Spain
As a child, New Year's Eve was all about family and just like Christmas Eve, we would go for a big family dinner to our granny where we would have a lovely time with our aunties, uncles and cousins. 
All across Spain and some South American countries, New Year's eve is time to eat the 'twelve lucky grapes' at midnight, one with each strike of the clock. The midnight countdown is shown on all TV channels so we would all sit by the TV in anticipation waiting for the bell clock to start. After the grapes were eaten, the adults would get ready to go to their parties in town and we would stay at our granny's dancing the night away in her kitchen. 
The most exciting day of Christmas for me as a child, and for most kids across Spain I'm sure... was always the January 6 when the Three Wise Men, coming all the way from the Far East, would leave their gifts on your slippers, under the bed or by the Christmas tree...only if you had been a good girl or boy, of course, just like Santa. 
The night before, on January 5, we would wrap up and go into town to see the Three Wise Men parade in their carriages and exotic camels; throwing sweets and waving at the excited kids. Just like Santa, we would leave some milk and food for the Three Wise Men and their camels so they could travel back to the Far East with their bellies full.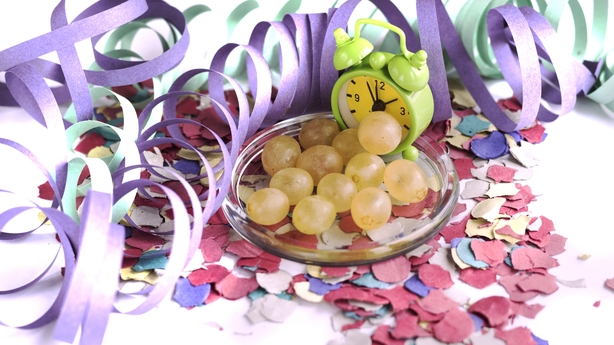 Soraya is also from Spain and this is what she does on New Year's Eve
My name is Soraya, I am from Spain and my husband, Eamon, is Irish, we have two daughters. Alba is and Saoirse is just one.
Being an Irish-Spanish family is fun because we take and pass on to our girls what we most like about both cultures. This is especially so when it comes to the Christmas holidays. New Year's Eve has always been my favourite day of the Christmas break, since I was a child. Marking the end of a year and the beginning of another allows for both reflection and celebration!
On New Year's Eve in Spain everyone gathers at midnight, either at home or by a church clock tower, to listen to the bells ringing for the last twelve seconds before midnight. We eat twelve green grapes at the same pace as the last twelve seconds of the year. If you manage to finish them all gracefully (without choking!) it is believed to bring you good luck for the New Year.
I don't know if this is true but it is said that the tradition started in the early 1900s, a year where the grape harvesting was particularly abundant and farmers thought of this as a creative way of selling their surplus at a low cost, which certainly started a tradition that is now well-rooted in every Spanish household! We usually call my family in Spain through Skype on New Year's Eve and we all have the grapes together watching it through their TV. Even though midnight in Spain is 11pm for us in Dublin, it is fun all the same!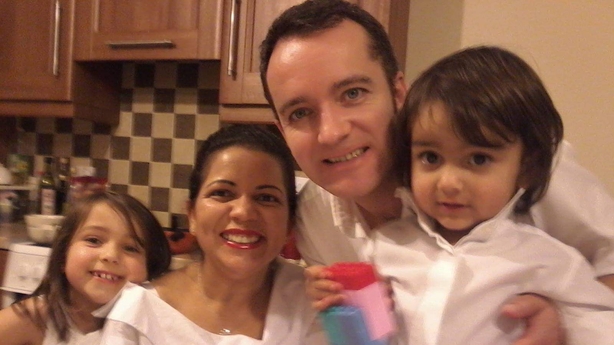 Haryanna gave tells us about her family traditions in Brazil and now in Ireland
I remember as a child in Brazil staying up until midnight and when it was the time we had to eat seven pomegranate segments and keep the seeds, eat grapes and lentils, wear white clothes and the adults would cheer the new year with champagne.
There is also this thing of wear underwear with the color of you want to attract for the year coming. You wear yellow for money, green for hope, red for passion, pink for love.
Later when I moved to live in a seaside town, we added another traditions that included skip seven waves at midnight. Now that I live in Ireland and have children here, I try to keep at least the tradition of wearing white and cheering with champagne, and we always try our best to have the kids up until midnight to see the fireworks.
Thanks so much to Francesca at Mothertongues for helping with this article and all the best to everyone in 2021!