On Friday's After School Hub we meet a girl and her family who did something different during lockdown and are keeping it going. What if you had a shop, but everything was free?!
Louisa is eight years old and has opened The Little Free Shop outside her home in Ballintubbert in Laois with the help of her parents and her little sister, Wendy.
The Kelly family have not lived in the area very long and this year's lockdown made it more difficult for them to get to know their neighbours and local community.
The Little Free Shop is a free community pantry designed for their neighbours to come and take what they need and bring what they can.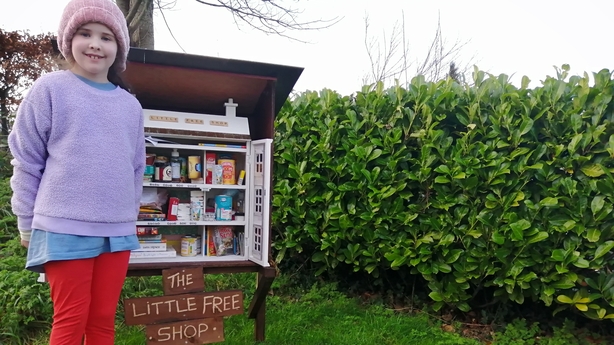 Louisa thought lockdown might be difficult for some people in the community; whether they might not be able to get to the shops or they might feel a bit isolated and she wanted to help in some small way. She made sure there was a compartment inside for letters so people could write to her and she could write back. She has two new pen pals already! 
The support and feedback from their community, both local and online, has been phenomenal. They hope The Little Free Shop will act as a fun means of supporting each other and connecting with people during lockdown and beyond! 
"It makes me feel happy to know that I'm helping the community and I'm very proud that people are using it. I enjoy checking it after school and it's exciting that I've made a few pen pals because of it. It feels good to do good", says Louisa.
They have had a brilliant online response to The Little Free Shop on Instagram with lots of people sharing our story and leaving kind and supportive comments.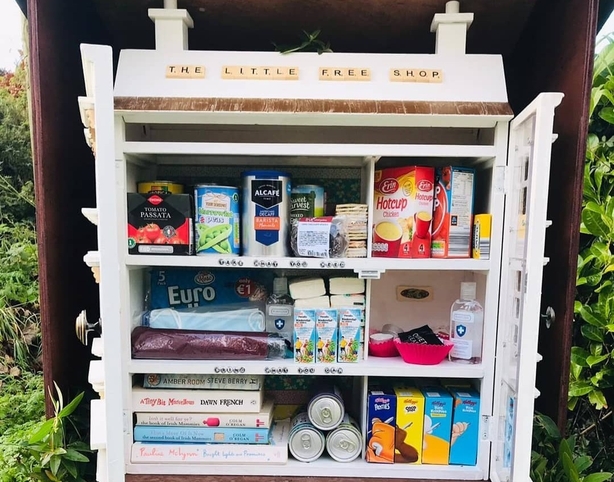 Louisa's Mam Emily said, "I think everyone likes to discover good news, especially now! The local children are leaving letters for Louisa and receiving letters back - children she didn't know before. We have connected with our neighbours, lots of them are using it, and they tell us how delighted they are to have something like The Little Free Shop in our community.
People have been so generous, donating games, books and food items. Anything that is too big for the shop we are boxing up and delivering to local charities and schools and running Instagram competitions too. We are so excited for lockdown to be lifted to see how many people travel to visit it."
The Little Free Shop has also inspired others to open their own little shops and libraries and the Kellys hope that the idea catches on and that they will see lots of others popping up all over the country.
You can follow The Little Free Shop on Instagram at @thelittlefreeshop or email thelittlefreeshop@gmail.com.