There's no business like show business and After School Hub along with their friends at The Ark are helping you create your own magical show to share with friends and family online.
Download your script here: A Wintry Play
So far, we have covered Directing, Music, Acting, the Set and we met Mollie who wrote the special script. Now it's time to meet costume designer Saileóg O'Halloran who tells us all about her job and how important costume is when you need to make a character look a certain way.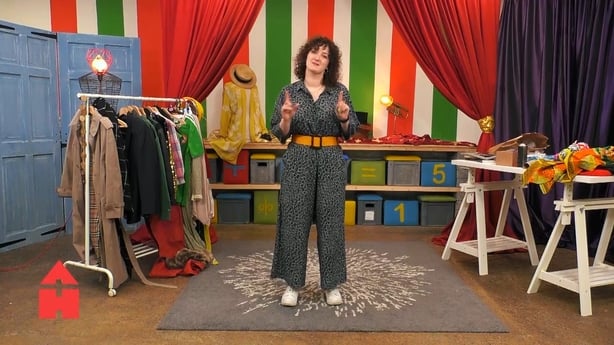 What do you do as a Costume Designer?
As a Costume Designer I work closely with the director, other designers and cast to help tell the story of the play or film. 
I look at colour, texture, the era of the piece and the background of the characters to help create a costume for each performer that we feel is correct for the character and allows the actor to move and perform in the way they need to. 

How did you get into it? 
I was always into performing and was part of Galway Youth Theatre when I was younger. From there I met some amazing friends and we formed a theatre company called Zelig. As well as performing I decided to study fashion so I could work on the costumes for shows, and found I loved that more, so decided to finish my Fashion diploma and shortly after that I got a job in the Abbey Theatre where I worked for almost 8 years. Whilst working at the Abbey I managed the Costume Hire facility where I met some amazing theatre makers, costume designers and supervisors, and began to design theatre shows, music videos and short films. I left the Abbey and went freelance and have been lucky to have been designing full time ever since.

What are some of your favourite projects you have worked on?
Working on the Macnas parade is always amazing and lots of fun. Designing the Great Hunger for the Abbey Theatre at IMMA this year was very special especially during such a quiet time for theatre. I have loved working with Dead Centre on shows as I get to work with some of my best friends and travel the world with them. I also work on film and especially loved working on the film Animals and the short films Bainne and Procession. 
What is your favourite thing about your job? 
That every single thing I work on is different and brings a new experience.
You can catch up on ALL the lessons here: The Ark Hub