It's time to level up your weekend again with Gamer Mode, RTÉ's cool new gaming show every Saturday and Sunday which is packed with games reviews, interviews and battles. Tune in to RTÉ2 on Saturday at 10.55am and Sunday at 12.40pm 
It's by kids for kids with your hosts Max, Nevan, Éabha & Millie and Séafra who is looking after the Streamers' Corner. It's a really fun, inclusive show for all the family. Even the grown-ups might learn something and take on the kids at home!!
IF YOU MISSED THE FIRST TWO SHOWS WATCH THEM ON RTÉ PLAYER HERE
Ireland's Number One FIFA player Conran 'Rannerz' Tobin talks eSports on Saturday's show. Plus Irish Rugby legend Sene Naoupu battles it out in Nevan vs the World. Séafra gets some Minecraft YouTuber tips, and we give our verdict on whether 'FIFA 21'. Is it worth it? Plus your Gaming Pick: 'Among us'.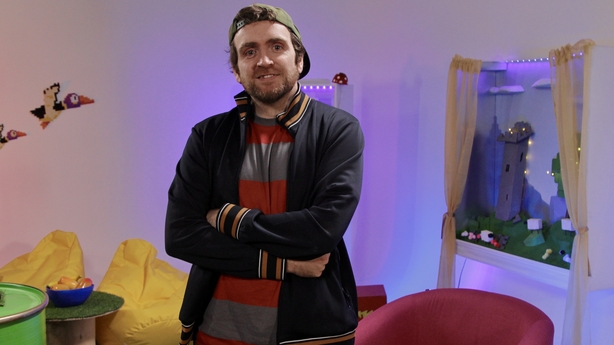 On Sunday Ray Cuddihy AKA Múinteoir Ray tries to school Nevan in a Mario Kart battle. Rachel Akano talks about what it's like to be part of an award-winning app team. Séafra has more YouTube tips, and Nevan gives his opinion on 'WRC 9', and this episode's My Gaming Pick is 'Fall Guys'.
Check out this great article from the producers Roundstone Media: WHY GAMING MATTERS
Let's get to know the crew here.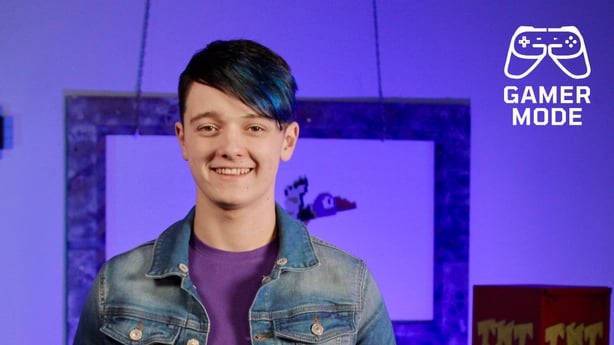 Introducing…Max
Max Kaye is the host for Gamer Mode. Dedication that extended to dying his hair blue (when the production company asked) and doing all sort of crazy things at events like #Gamerfest Limerick and #Shurikon pre-COVID. The 16-year-old and comes from the Liberties in Dublin.
He has a keen interest in acting and attends Visions Drama School and has also appeared in several short films, theatre shows and TV ads. When not treading the boards, Max is smashing the drums with his thrash metal band "Breviary". He also busks with The Great Danes – this year's winners of The Busker Fleadh 2020.
Little Known Fact: Max has an encyclopedic knowledge of Father Ted.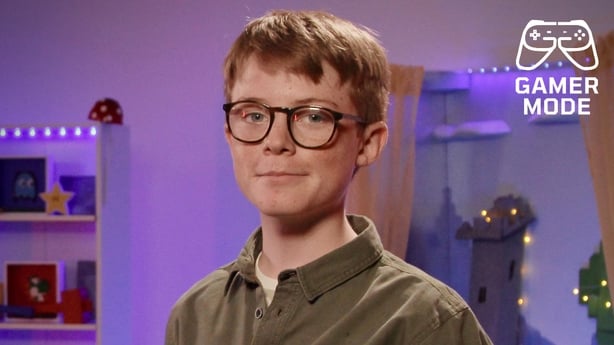 Introducing...Nevan
Watch Nevan Corcoran take on all comers in 'Nevan vs The World' on Gamer Mode. North County Dublin native Nevan (14) is the 'stig' of the series. A sports-mad avid gamer. Nevan combines his love of gaming and sports by playing games such as FIFA and Madden NFL (as well as loving the old favourites including Super Mario and Super Smash Bros). And when not gaming, he's playing GAA Football, Hurling, Rugby and shooting hoops.
Gamer Mode is Nevan's dream job, and he spent many, many hours during lockdown doing what he called 'rehearsing' on his PS4 and Switch to make sure he was gamer battle-ready.

Check out this RTÉ article for more: AT HOME WITH NEVAN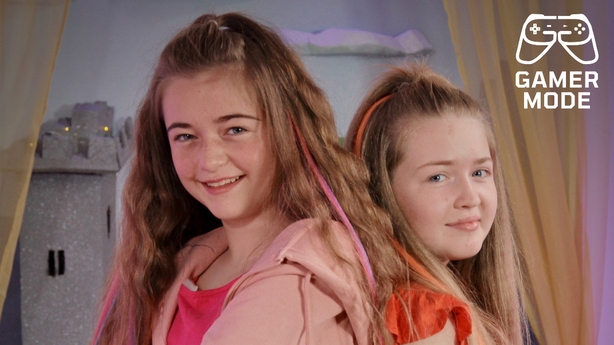 Introducing...Éabha and Millie
Twins Éabha and Millie Brady are the hosts of Gamer Chats where they get the inside scoop on everything from being a games designer to how to convince your teacher to let you play Minecraft in class. They are 13, and fluent Irish speakers – they may have been born the same day, but that's where the similarities end.
Éabha is a massive sports fan; she plays Camogie, Gaelic, and also a bit of football too. She loves to talk, in her words "a lot!" Her favourite subject is woodwork, and she loves to create new things.
Millie has started playing Camogie recently but is much more into fashion and design. She loves vintage clothing and mixing it up with modern, quirky pieces.
There is one thing, however, that they can both agree on is ROBLOX (and how much they love having the Chats).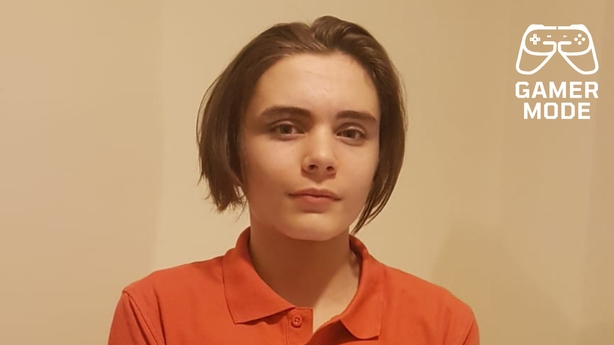 Introducing...Séafra
Séafra O'Rourke is the host on The Streamers' Corner where he chats to some of your favourite YouTubers and Coders. Séafra (16) is currently in transition year and has a huge interest in acting since the age of seven. 
But it is not all drama. He can be found regularly in his gaming chair, some of his favourites are Minecraft, Rocket League, Super Mario 64, Legend of Zelda: Majoras Mask and Osu.
Little Known Fact: Séafra loves animals and luckily lives in a house that is pretty fond of them too, he has 3 rescued dogs, a greyhound, a lurcher and a Chihuahua – Lulu, Stella and Scrappy.
Gamer Mode is on EVERY Saturday and Sunday morning on RTÉ2!