Bright Sparks returns with more magical fun, drama and lots of laughter for another dazzling series this Monday on RTÉjr at 11am!
Thanks to Macalla and RTÉjr it's time to head back to see what is going on at 21 Bright's Park. Aoife is here to tell us a bit more.
The magical mishaps and audacious adventures only begin on Monday, but the gang will be with you every weekday on RTÉjr for three weeks, starting with The Lost Frogs...
After Wild Guy helps out a frog and tadpole, it doesn't really all to to plan all as the frog goes on an unexpected journey around Bright's Park. It ends up hanging out with Séamus but eventually makes his way home.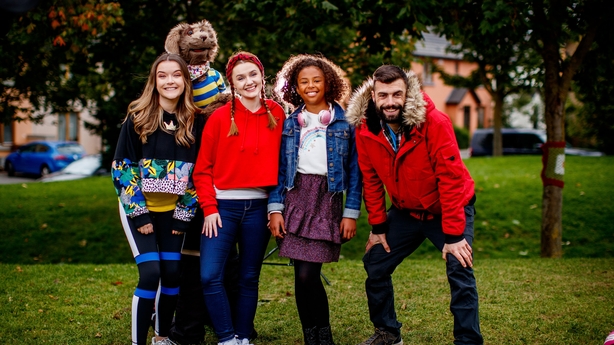 But, that's only the start and every show is going to be full-on fun as the gang attempt to solve and help each other's everyday problems. From an innocent fishing trip to clearing out the scary attic, our nine intrepid heroes will cause chaos and untangle conundrums as they attempt to put their own skills to the test.
Tune in at 11am on Monday and every weekday at that time to RTÉjr and join in the fun!