On Friday, 20 November kids everywhere celebrate UNICEF World Children's Day. It's a day for children, by children and After School Hub want you to get involved.
All you have to do is 'Go Blue'. Do anything creative with the colour blue - the colour of child rights - you could wear a t-shirt, paint your face, put a ribbon in your hair, paint a picture, bake something blue, mix a smoothie or talk to your friends about the special rights that children have.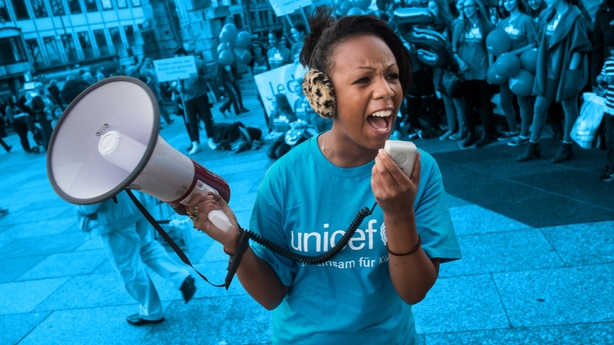 Everybody has human rights, but children have special extra rights called children's rights. They outline the things that adults should be making sure that children have, like shelter, education and the right to voice and participation.
Still, all around the world there are children who do not have their full rights, and even here in Ireland there is still work to be done. To learn more, you can visit UNICEF.ie, or ask your teacher to check it out.
Make sure to upload your videos and pictures of you going blue today: UPLOAD HERE
And tune in to After School Hub for a kid's takeover at 3.20pm on RTÉ2!