For this latest edition of Mothertongues we are heading up to Scandinavia for the first time, well we don't have to go there as Sweden is coming to us!
Meet Louisa (7) who was born in Sweden but she moved to Ireland when she was one. She and her mum Rebecca speak Swedish with each other all the time. Less so with her dad as he is from Cork!
She loves taking part in Swedish Traditions like Midsommar. Sweden Midsummer's day takes place on a Saturday between June 20 and June 26, but the night before is a kind of national holiday and celebration.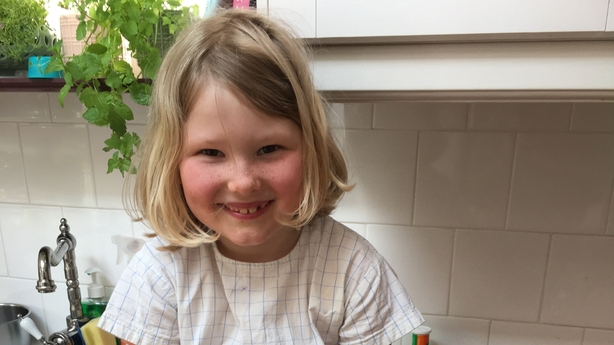 The main official language of Sweden is Swedish (svenska), but the country also has five other official languages - Finnish, Yiddish, Sami, Meänkieli and Romani.
Did you know that famous pop group ABBA are from the country? They had nine Number Ones with songs like Dancing Queen. Check them out for some fun songs!
In Swedish the word Tack means both please and thank you.
Check out some of this little conversation...
Could you pass the salt, please?' – Kan du skicka saltet, tack?
'Here you are.' – Varsågod.
'Thank you!' – Tack!
To listen and subscribe to ALL the podcasts follow the link below:
This is only the beginning for Mother Tongues and the crew are really keen to learn about more cultures and languages.If you would like to get involved and share your Mother Tongue contact us here: junior@rte.ie
Thanks so much to all the families who have taken part so far and to everyone at www.mothertongues.ie for helping connect the dots. They do amazing work and this is only a small addition to the help they give multilingual families across the country.