We all love having a laugh and After School Hub were delighted to have stand-up comedian and author Jason Byrne on the show to tell us all about his books and to give you all some tips on how to get cracking in comedy.
Have a look and see if you can do some of your own jokes and routines this weekend. After School Hub loves to hear some good jokes too, so make sure to send them our way: UPLOAD
Jason also is telling us about his series of books on the Accidental Adventures of Onion O'Brien. Find out how much of the Onion character is like the author...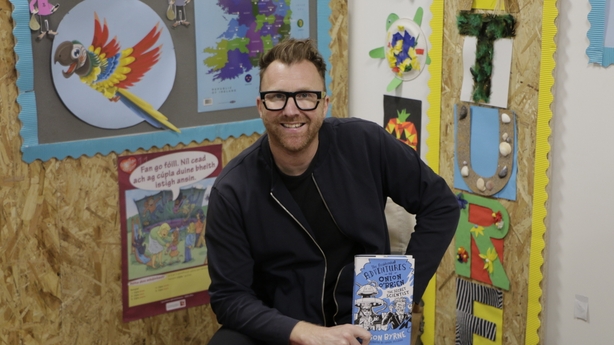 But why do we laugh?

It is Science Week after all, so why not have a look at this cool video from PBS in the USA where we can learn exactly why and how our body reacts when we are laughing.
Tune in to After School Hub every weekday on RTÉ2 from 3.20pm and catch up on RTÉ Player.