The Body Brothers from stop.watch productions are BACK on RTÉjr on Monday, 16 November at noon, plus a repeat at 4.45pm.

It's season two of the hit show and this time the lads are all about animals and are teaching us about all kinds of creatures, while also busting a move.
The Body Brothers travel to Fota Wildlife Park in Cork to meet a load of animals including giraffes, ostriches and kangaroos!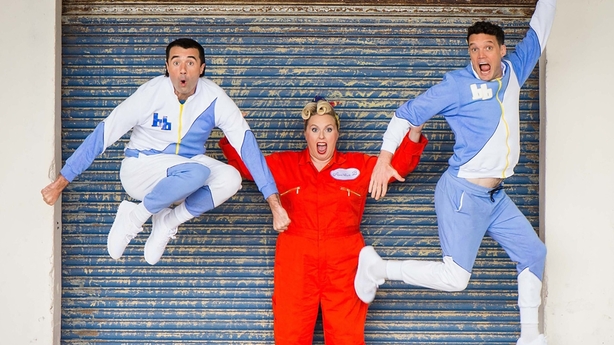 They still need Auntie B and her workshop packed with models and machines and just about anything she needs to explain things, including her own "smart screen" made from an old video game console!
She also has amazing animal facts like turtles being able to breathe through their bums! Some lizards can walk on water! Some sloths are green and some penguins have pink poo!
A lot can happen in an episode, but it always ends with a dance!
To get you warmed up, have a look at this video from the first season...
The show runs from 16 November every Monday, Wednesday and Friday until 18 December on RTÉjr.
So make sure to join the stars of the show, comedian Laura O'Mahony alongside Cian Kinsella and Cormac Mohally as they combine fun learning with some animal moves.
If you want to catch up on series one it's all on the RTÉ Player: The Body Brothers.