Hey there future astronauts, have you ever wanted to explore the wonders of space? Well now
you've the chance to do just that from the comfort of your own home!

The Science Gallery Dublin have teamed up with the Donegal Gaeltacht to explore the wonders of
space with you in their Aistear Spais programme. In the programme you'll take part in a series of
workshops that use storytelling, astronomy and culture to teach you all about our fascinating night
sky.

Check out the links below to find a sneak peek one workshop they plan to run and follow the
instructions in the video at the top of the article to build your own miniature stage and tell your
own space adventures with light play!
Check out the full details HERE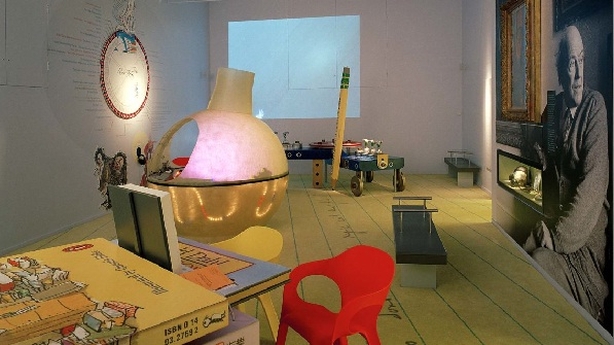 The Science of Roald Dahl  
If you've ever wondered what's needed to get James' peach to fly, whether George is a genius scientist and how topsy turvy the Twits could really be, then this is the splendiferous science show for you.
Join BBC Bitesize science presenter Jon Chase as he delves into the whoopsy waffling worlds of Roald Dahl.
This fun chat takes place Thursday 11.30am and it is part of the Cavan/Monaghan Science Festival .
The After School Hub Science Week News Desk with Phil of Science will bring you all the latest news on what to do during Science Week 2020.
Stay tuned to After School Hub every weekday from 3.20pm on RTÉ2 for more updated on Science Week and you can look back on everything thanks to the RTÉ Player