This visit to Dublin Zoo requires a bit of imagination as the creatures we are talking about are not here anymore. We are talking about Dinosaurs!
Even though they have been extinct for millions of years people are still obsessed with these prehistoric reptiles. John from the Discovery and Learning team always loved them too, ever since he was a kid, so he will be bringing us back in time to Zoorassic World.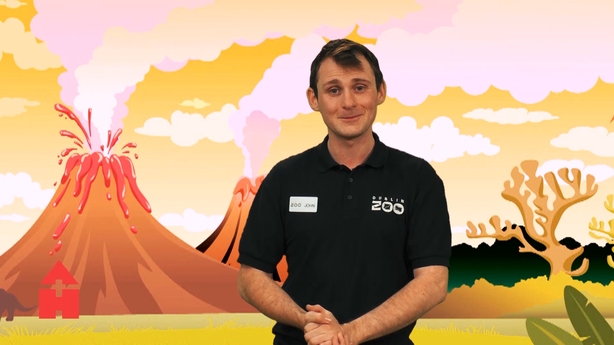 As we look at the massive T Rex in the Zoorassic exhibition at the Zoo we can also see some of its descendants of these giants still there today, like crocodiles.
The reason we know so much about dinosaurs is thank to fossils, which have been left behind.
Why not try to make your own with this activity pack below...

Catch up with ALL of After School Hub on RTÉ Player.