Despite the fact that there are billions of people around the world each and every one of us has a unique set of fingerprints.
Have a look at the video up top to learn how they are formed...and then read how they are used to catch criminals.
For over 100 years fingerprints have been used to crack crimes and on After School Hub 'The Case of the Missing Jellies' needs to be solved by Múinteoir John today.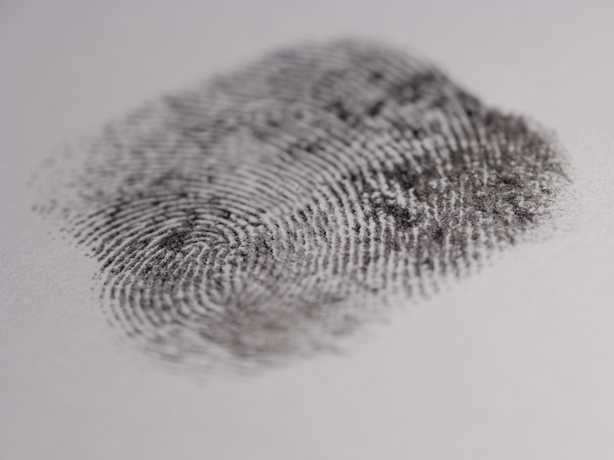 He will use techniques to check fingerprints that still are really important for police all over the world and has led to crime scene experts and cool new technology
In 1891 Juan Vucetich began the first filing of fingerprints based on the ideas of Francis Galton which he expanded to include people within the various prisons in Buenos Aires, Argentina.
The following year Vucetich made the first positive identification of a criminal in a case where Francisca Rojas was convicted of murder thanks to a bloody print found inside the house. She had tried to blame an outside intruder.
A crime report from 1914
Two men appeared before the Southern Police Court in Dublin yesterday charged with the theft of 7s 8d in cash and 24s worth of goods from Messrs. Connolly and Co. of Townshend Street. The court heard evidence that Patrick Pett and Michael Maher broke a window to enter the premises and then broke open a roll-top desk.
Central to the prosecution's case is evidence provided by Mr. Henry, the fingerprint expert at the General Prisons Board. Mr. Henry told the court that Mr. Maher's fingerprints were found on glass at the premises. He said he had examined thousands of fingerprints and had never found two the same.
The full link with an example of older fingerprints are HERE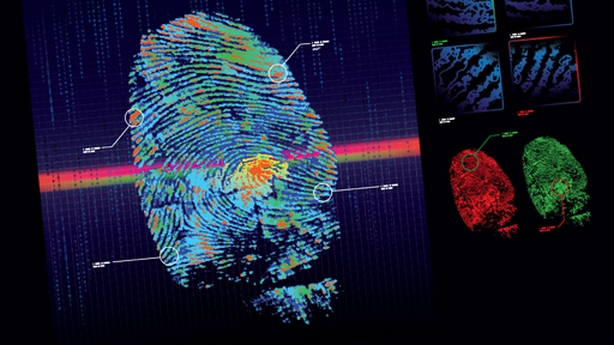 In Ireland the Garda Technical Bureau, based in Garda Headquarters in the Phoenix Park, is in charge of all the forensic work that goes in to catching people with DNA and other hi-tech means.

The Bureau has a staff of 130 Garda Members and staff. Teams from the Bureau comprise experts in photography, ballistics, fingerprints and mapping.
After 5 years training and experiential learning in the different Bureau sections, a member of the Bureau will usually acquire expert status.
During their five years of training, members attend relevant courses in their respective scientific fields both in Ireland and abroad. Once expert, members can undertake a two-year Diploma Course in Crime Scene Investigation.
Even with all the modern advances in technology the Fingerprint Section is the biggest section in the Technical Bureau. It has a staff of 46 comprising an Inspector,  nine Sergeants, 30 Gardaí and six civilians.

A new PRINTRAK Biometric Information System went live on 22 October 2007. The new system is at the cutting edge of fingerprint technology and is proving to be of great assistance in supporting crime investigations. This system replaced the Automated Fingerprint Identification System (AFIS) 2000.
Tune in to After School Hub every weekday at 3.20pm on RTÉ2 and, as always, catch up on RTÉ Player.