This week on Martin's Shed we'll be looking at different festivals all over the world. We were thinking of maybe having a Sprout Festival but changed our minds when we tasted them!!!
Here are some better things to do with them – we think anyway!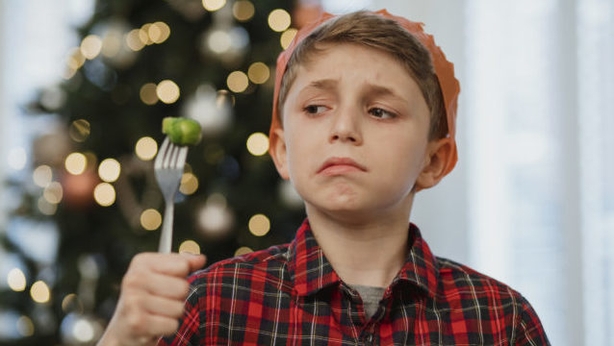 Number five
Remove the outer leaves, wash them, halve them and then bring them directly to the compost bin, you'll be doing your dinner a big favour.

Number four
Sprout jewellery - we think the idea will grow on you - admittedly it has a short life as the aroma will being to overwhelm the wearer after approximately four days.

Number three 
Sprout Sports - Sprout Toss for distance, Sprout Toss for heights. Sprout Toss for accuracy - just open your green bin and from a distance of three metres see if you can get them into it!

Number two 
Sprout conkers - thread a sprout onto string and compete against a fellow sprouter knocking the daylights out of each others' sprouts until one of them falls apart.
Number one
Dip it in icing, pretend it's a tasty little cake and prank a friend!
BUT, let's be fair here and give Brussels sprouts a chance.
Loved and loathed in equal measure, sprouts have a nutty, earthy taste and are a member of the Brassicaceae family of vegetables; their close relations include the cabbage, broccoli and kale.
They gained their name after becoming a staple of the Belgian diet in the 16th Century.
Five health benefits of Brussels sprouts
Tune in to Martin's Shed every weekday on After School Hub at 3.20pm or catch up on RTÉ Player.