You might know his face from the RTÉ farming show Ear to the Ground, but farmer Darragh McCullough is a really busy man this Halloween as he grew his first ever crop of pumpkins.

Not only that, but he also wrote a great kids book called The Great Irish Farm Book, so who better to explain how those pumpkins you are carving this Halloween grow.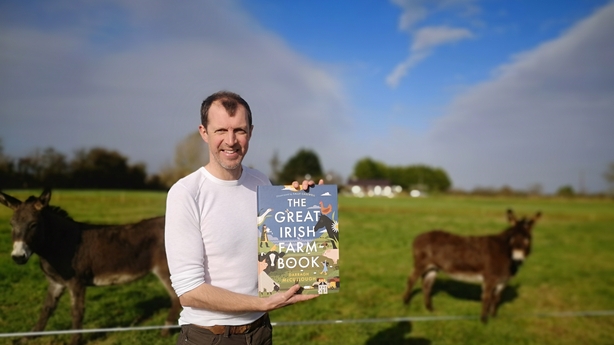 We grew hundreds of pumpkins this year for the first time so it was a bit of a step into the unknown...except when you've grown one crop you understand the basics of any crop...
Choose the right seed
We tried two varieties this year - an early maturing one and a type that is bred to give really big pumpkins. Ireland has no tradition of growing pumpkins largely because our climate is a little too wet and cold to be ideal for growing them. However, little tweaks (like choosing early maturing varieties) help overcome our traditional challenges.
Get the seed off to a good start
This is a little tricky for pumpkins. They need a lot of heat to get going so you can't just plant seeds into the field the same as we plant barley or potatoes. Instead, we started the seed inside in a glasshouse in little pots.
These baby plants are transplanted outside when two things happen:
Number one, the baby plants are big enough to be able to survive a rough patch of weather
Number two, the roughest of the weather is over! In Ireland, that means May when the risk of frosts or heavy storms are miniscule....although there's always a chance!!!
By May the soil is nice and warm, so we can have a nice soft freshly tilled bed to plant them into.
Keep them going!
They've got nearly six months of growing ahead of them so there's two main challenges.
You need to keep them fed - that's where fertilizer or manure comes in and you need to keep the weeds away. The pumpkins will cover their area with their big hairy leaves and stems by July but there's a lot of growing between planting and then.
Weeds' biggest talent is growing faster than the competition, so there's a bit of weeding to be done to stop the likes of chickweed and thistles taking over the light and nutrients that you want the pumpkin to soak up.
Harvest them in good nick!
Finally, after all that work, you hope to have a good pumpkin. But you aren't home and hosed yet! Pumpkins will rot if they are left sitting on wet soil, and slugs and other pests can start munching their way through your crop if you don't keep them harvested promptly!
We found that a lot of our pumpkins were struggling to ripen fully in the field this year so we harvested them and brought them into a sunny glasshouse where the light and extra heat would help them ripen faster.
Who said it was easy?!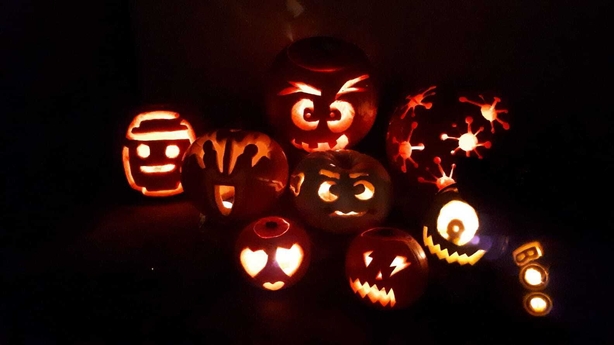 If you want to learn more about farming Darragh answers all of these questions and more in his new picture book, The Great Irish Farm Book (Gill Books).
You can join Darragh and illustrator Sally Caulwell – along with some furry, four-legged friends – for an online event at Farmleigh Estate on November 29th.

The Great Irish Farm Book Online Chat
This event is part of the Dublin Book Festival and you'll find out all sorts of crazy facts about farm animals, and you'll also learn how to draw them by taking part in a draw-along with Sally.