We are not normally very happy to see clouds in the sky, but without them we couldn't create A Daily Cloud with Chris Judge .

He is always looking up to see what shapes he can make out in the sky.
Here we start with the cloud below. Have a look at it before you press play on the lesson above.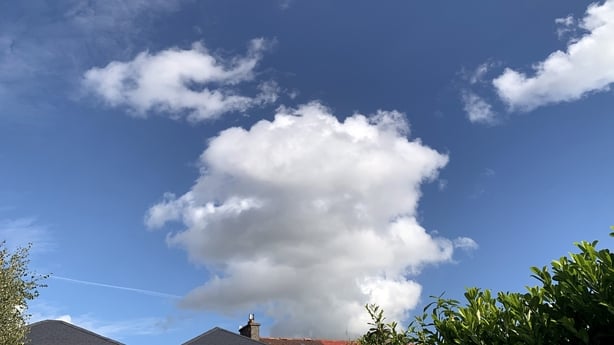 Watch ALL the lessons HERE!
You can follow Chris' work on Twitter here: @ADaily_Cloud
This item was originally broadcast on RTÉ's After School Hub!