My Story is back featuring four amazing young people for everyone to meet and be inspired by.
All this week tune in to RTÉ2 to see a young explorer who wants you take part in his challenges. A Kildare kickboxer with a dream to become pro.
We will see if kids can catch a salmon, but either way gain some knowledge and on Thursday we meet a little boy who just wants to walk.
Check out what is coming up each day and you can catch up on RTÉ Player.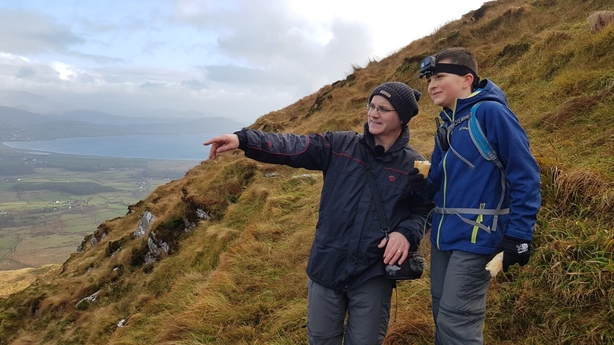 My Story: Dillon's Adventures – Monday – 3.40pm
Meet 12 year-old Dillon Lynch: Coder, Hiker and Outdoor Adventurer Extraordinaire! We accompany Dillon and his dad Pat as they brave the elements to climb to the top of the 49th and final mountain of the Mainland Munster Highpoint Challenge.
My Story Tajus The Kickboxer - Tuesday – 3.40pm
Meet Tajus, a 12-old kick boxer, model and social media influencer from Cellbridge. Born in Ireland to parents who had recently arrived from Lithuania, Tajus dreams of becoming a professional kick boxer.
My Story - From Sheriff Street to Delphi – Wednesday – 3.25pm
A group of city kids from Dublin's Sheriff Street go on a trip of a lifetime to County Mayo to learn how to catch a fish. Will they catch a salmon? And if they do, will they eat it?
My Story – Joseph Wants to Walk – Thursday – 3.40pm
Joseph is a regular little boy who just happens to have Cerebral Palsy and so has to use walking aids to get about. In the film we follow Joseph as he embarks on a challenge he has set himself: to walk unaided into his own 10th birthday party.