Today is a very special day in Ireland, as 21 October will go down in history as the first Lámh Day.
Lámh is the sign system used by children and adults with intellectual disability and for people who have difficulty communicating.
With Lámh, you always speak when you are signing and only key words in a sentence are signed. Some Lámh users use the signs as their main way of communicating, while others use Lámh with speech and other ways of communicating.
Lámh opens up a person's world and is a powerful communication tool. People are able to use signs to ask for what they want, to answer questions and to take part in conversations. It helps the Lámh user to understand what is being said and to be understood.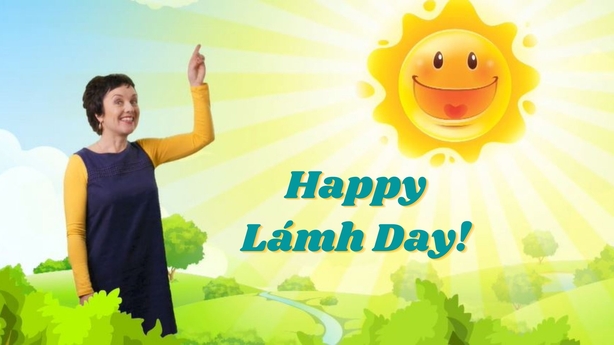 Today is the very first Lámh Day. @Lamhsign is the manual sign system used by children and adults with intellectual disability and communication needs in Ireland. @AislingTM visited some pupils having a celebration to kick off #LámhDay2020. pic.twitter.com/w9xWRgZqZ7

— RTÉ news2day (@news2dayRTE) October 21, 2020
How can you get involved in Lámh Day?
The theme for Lámh Day 2020 is: What is your favourite sign?

Not everyone will have seen this different way to sign before so you can learn how to say hello in this video with Dublin GAA legend Dean Rock.
You can go www.lamh.org/learninglamh to learn more signs and words.
Use #LámhDay2020 and tag @Lamhsign if you want to share your favourite Lámh Sign on social media today or at any stage.
Follow @LámhSign across social meida Twitter/ Facebook/ Instagram to see some of the celebrations today and get involved.