On the show today Coach Emer is back to really get the heart pumping with Active Hub.
Did you know it's Black History Month and she has decided to talk about two of her heroes, Usain Bolt and Nicola Adams, as well as showing you how they train to be the best.
Imagine being able to say that you are the fastest person on the planet?! Well Usain Bolt can ever since he won the first of his nine Olympic Gold medals in 2008.
He was born in Jamaica in 1986 and won everything coming up through the youth ranks at international level. At 1.95m tall you can see how he strides into the race as it gets towards the finish line.
You can see ALL his Olympic finals in this really cool video from the Olympic Channel.


He currently holds these world records:
100m – 9.58 seconds
Berlin, 2009

200m – 19.19 seconds
Berlin, 2009
4x100m – 36.84 seconds
London, 2012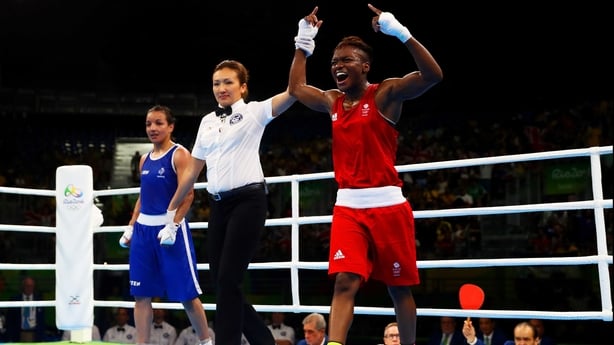 In the second part of this Active Hub, Coach Emer looks at boxing as a way to get you fighting fight. She talks about two-time Olympic Champion Nicola Adams.

The London Olympics were the first time that women's boxing had been chosen as an Olympic sport. Our own Katie Taylor won Gold, and in front of her home crowd, Nicola Adams won too in the flyweight division.
At Rio 2016 she won Gold again and she made history again, becoming the first ever British boxer, male or female, to retain the Olympic title.
Tune into Active Hub on After School Hub at 3pm on RTÉ2.
If you missed it catch up or watch it live on RTÉ Player and send in your work-outs HERE