Mothertongues continues to branch out and expose people to the amazing cultures and languages among us. In this episode we are hearing Arabic and (there is a trend here) the kids tell us about some of their favourite food to eat when they visit their relatives in Morocco.
We meet Sarah (10), Ibrahim (7) and Omar (4). Ever since each of them was born their ears have been filled with language.
Their dad, Mustafa is from Morocco and speaks Arabic with them. During a typical Summer they would have gone to visit their dad's family there but obviously this year it wasn't really possible. The same of their mum Iolanda. She's from Italy but Covid 19 kept them all home in 2020.
Cooking the delicious food of both countries has been the best way to keep them feeling close.
We all know Pizza and pasta from Italy but you might have less experience of Moroccan food. They are famous for Couscous, a grain that we all see in the shops here but they cook it in a very special way.
Often, a delicious spiced stew will be served in a traditional clay or ceramic dish called a Tagine.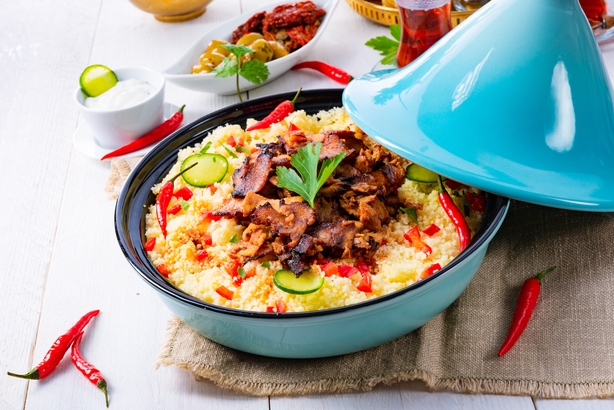 Food is a passion in Morocco and if you want to say how much you love someone or something you are spoiled for choice in Arabic. Arabic has at least eleven words for love and each of them conveys a different stage in the process of falling in love. 
Here are some phrases that could come in handy...

HELLO = Marhaban

THANK YOU = Shukran 

GOODBYE = Ma'a s-salaama or Wada'an 
To listen and subscribe to ALL the podcasts follow the link below:
This is only the beginning for Mother Tongues and the crew are really keen to learn about more cultures and languages.If you would like to get involved and share your Mother Tongue contact us here: junior@rte.ie
Thanks so much to all the families who have taken part so far and to everyone at mothertongues.ie for helping connect the dots. They do amazing work and this is only a small addition to the help they give multilingual families across the country.