It's National Volunteering Week and it's a time to say thanks to the people who give their time and effort to make our communities and our lives better.
It is important to remember that children help out too and we are going to meet Alice Megannety who is involved with Bray Tidy Towns.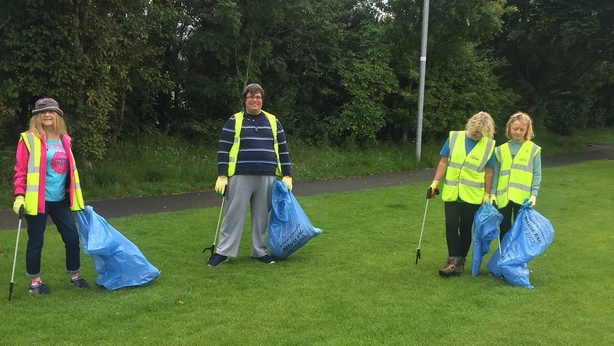 My name is Alice. I live in Bray, Co Wicklow and I go to Scoil Chulann. I volunteer with Bray Tidy Towns whenever I can. Usually we go out on a Saturday morning and in the summer we go out on a Wednesday evening as well.

I got involved with Bray Tidy Towns because my Mum is involved and has been bringing me with her since I was very young.
Tidy Towns does some tidying but we do lots of other stuff too. I have helped to plant 500 trees on the side of Bray Head. 

This summer we cleared tonnes of valerian (a really pretty weed) that was taking over all the lovely native plants on Bray Beach and have planted lots of bulbs for next Spring and Summer. We also plant lots of flowers for the bees and butterflies. 
I also helped the faeries find their homes in Bray!!! In between all of that we do lots of litter picking (I've taken bag loads of litter from Bray Beach) and eating ice-cream!
I definitely think kids should get involved in volunteering because it's great craic and you know that you are helping to make your area beautiful for the humans and for the wildlife.
To be honest I really like getting the treat at the end of all the hard work - it's well worth it and you really feel you've earned it.