Niamh lives in Connemara and speaks as Gaeilge every day. She and her mum Fiona talk Communions, Australia and the need for a good "scáth báistí".
Niamh is 8 and just started in 2nd Class. She's very excited about making her Holy Communion but aware that, living in Connemara, there's no guarantee of the weather staying nice.
Her mum, being an expert on Weather helps keep her prepared. Although she was born in Australia, her mum and dad never spoke to her in anything other than Irish from the moment she was born.
They moved back to the Gaeltacht when she was still tiny but ever since then she's lived her life through Gaeilge.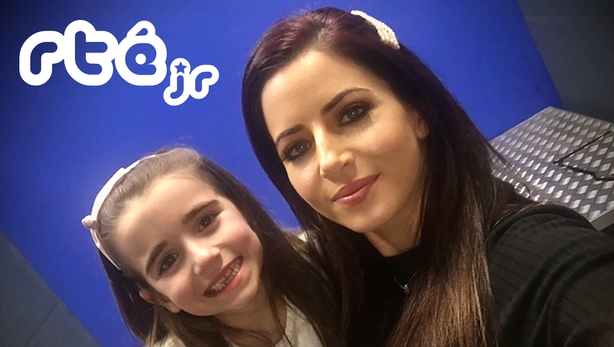 The term 'Gaeltacht' is used to describe the regions in Ireland in which the Irish language is, or was until recently, the primary spoken language of the majority of the community. 
The Gaeltacht covers large areas of counties Donegal, Mayo, Galway and Kerry as well as sections of counties Cork, Meath and Waterford.
Six of Ireland's inhabited islands are also in the Gaeltacht. The total population of the Gaeltacht is 96,090 (2016 Census).
In Irish some of the basic phrases you might know are...

HELLO = Dia dhuit

THANK YOU = Go raibh maith agat

GOODBYE = Slán
To subscribe and listen to ALL the podcasts in the series click the link below:
This is only the beginning for Mother Tongues and the crew are really keen to learn about more cultures and languages.If you would like to get involved and share your Mother Tongue contact us here: mothertongues.ie
Thanks so much to all the families who have taken part so far and to everyone at mothertongues.ie for helping connect the dots. They do amazing work and this is only a small addition to the help they give multilingual families across the country.