Earlier in the week we learned about the Xhosa language and today we are looking at another language that you may not have heard before - Tamil.
In this epsidode of Mothertongues we meet Rahul who lives in Limerick and is the oldest of two. He was born in the Tamil region of India and he and his mum talk all about the culture of the region and the various festivals that take place eash year.
"Mothertongues" is a chance for you to get involved and share the second language you use at home. Just email junior@rte.ie if we haven't covered your language yet. Rahul speaks Tamil when he's at home. https://t.co/3iiW1HzNQ0 @IrelandTamils @MotherTonguesIE pic.twitter.com/rA4tMkyUI8

— RTÉjr (@RTEjr) September 17, 2020
We also meet Reya and her dad. They live in Limerick too and there is great excitement thanks to the arrival of her new baby brother.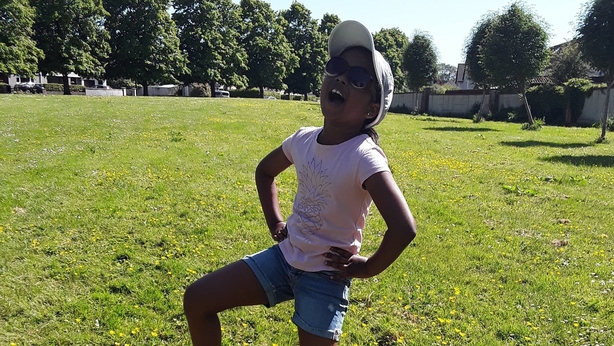 Tamil is spoken by approx 78 million people and is the official language in India, Sri Lanka, Singapore and Malaysia. Tamil is one of the oldest languages in the world and inscriptions dating back to third century BC have been found in Tamil. It is the only ancient language that has survived all the way to the modern world. Tamil is widely spoken in the state of Tamilnadu, India.
Believe it or not, Tamil Language has 247 alphabets; divided into 4 parts, 
There are 12 vowels called உயிர் எழுத்துக்கள் pronounced as "Uyir yeluthukal" literally meaning life letters.
There are 18 Consonants called  மெய் எழுத்துக்கள்  pronounced as "Mei yeluthukkal" meaning body letters.
Each Vowel and Consonants makes further combinations called  "Uyir Mei Yeluthukkal" ( life and body) 12x18 = 216 and finally, there is one more unique letter called "Ayutha elathu" meaning weapon or shield totalling 247 letters .  
This might be a lot to take in, but this is a good starting point.

HELLO = வணக்கம், pronounced as "Vanakkam"

THANK YOU = நன்றி,  pronounced as "Nandri"

GOODBYE is usually said in a relatively different way as a combination of thanks and good wishes as நன்றி, வணக்கம்  pronounced as "Nandri - Vanakkam". 
To subscribe and listen to ALL the podcasts in the series click the link below:
This is only the beginning for Mother Tongues and the crew are really keen to learn about more cultures and languages.If you would like to get involved and share your Mother Tongue contact us here: junior@rte.ie
Thanks so much to all the families who have taken part so far and to everyone at mothertongues.ie  for helping connect the dots. They do amazing work and this is only a small addition to the help they give multilingual families across the country.