Taking pictures and selfies with friends can be a fun way to stay in touch and tell the story of our day to day life but it is important to remember what we are sharing once posted online can be shared very easily.
This video shows how picture sharing can easily get out of hand and helps us recognise that anything we post online can easily be copied and shared with people that we never intended.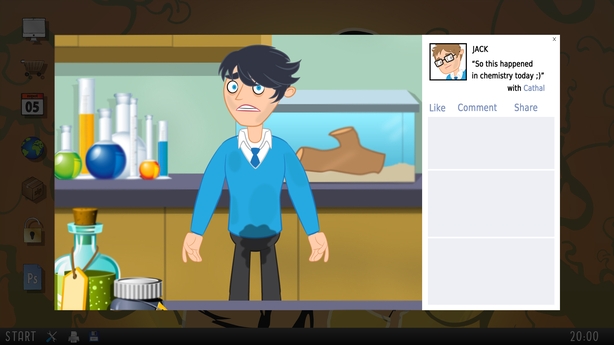 Key safety points
The internet and digital devices are great tools for allowing us to stay in touch with family and friends.
It is very important that whatever we put up in public on the internet, is appropriate for everyone to see, even your grandma.
Remember to always be careful with sending or posting messages, pictures and videos online.
Anything you share online can be saved by taking a screenshot or by downloading and can then be shared and is no longer private.
Activity: Going Viral
How photo sharing can get out of hand - in this activity get an idea of the viral effect by estimating how many people could potentially see a photo you share online.

MySelfie and the Wider World
These lessons have been designed for 5th and 6th class pupils. More MySelfie and the Wider World lesson activities are available HERE
About Webwise
Webwise is the Irish Internet Safety Awareness Centre, part of the Professional Development Service for Teachers, a Department of Education & Skills-funded support service.
Webwise is co-funded by the Department of Education & Skills and co-financed by the European Union's Connecting Europe Facility.