New documentaries, podcasts, cartoons, dramas, and series about science, sport, climate change and gaming all feature in an exciting line-up for children this autumn which promises something for everyone, whatever their interests, on RTÉ television, RTÉjr radio and the RTÉ Player. 
There's a brand new comedy drama series Blasts From The Past, made by Firebrand Productions for children aged 8 to 12, and featuring Emily Blast, played by Eleanor O'Brien, an ordinary teenager who can time jump through Irish history. 
Gamer Mode, produced by Roundstone Media, is Ireland's first gaming TV show, made by gamers for gamers. Squad Goals is back for a second series with a new venue, new games and a new host, Anna Geary. 
Ace My Space returns, giving kids the opportunity to score a bedroom makeover, but the catch is that they must allow a friend or family member to take control over all design decisions. Follow YouTube stars Sean Treacy and MC (Mary Claire Fitzpatrick) as they transform bedrooms across Ireland. 
RTÉjr's hilarious science and dance show Body Brothers, produced by stop.watch productions, with brothers Cormac and Cian (played by Cormac Mohally and Cian Kinsella) is back, and is all about animals this series.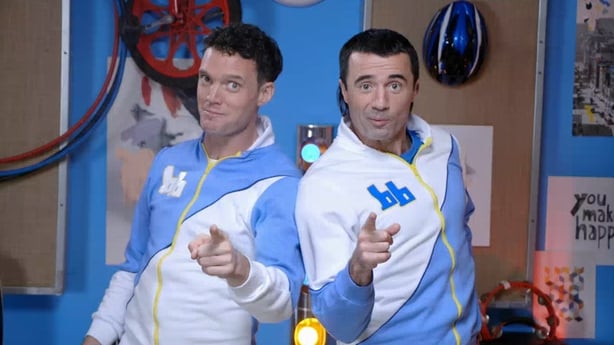 Bright Sparks starring John Sharpson and Séamus from Home School Hub, and magician Aidan McCann (from Britain's got Talent) are back with more magical fun and drama.
A new feature length documentary, Growing Up at the End of the World follows three teen climate change activists over a year and a half as they demand change in a bid to save their future. Working alongside Greta Thunberg, they skip school, interrogate politicians and organise mass protests.
My Story is RTÉ's children's documentary strand which explores stories that directly affect a young audience. This season shares the worlds of: a group of kids from Dublin's Sheriff St who go on an adventure of a lifetime and learn to catch fish in Co Mayo; 12-year-old social media star Tajus who dreams of becoming a professional kick boxer; 12 year-old Dillon Lynch, a Coder, Hiker and Outdoor Adventurer Extraordinaire; eight-year-old Sophie Corley from Blackrock, who joins a mixed ability drama club; and Joseph Monaghan from Limerick, who delivers a big surprise on his birthday to all his friends and family. 
Drama week brings a series of six children's dramas from around the world. The first story, Tina Times Two produced by Dyehouse Films, begins in Ireland, a glorious coming-of-age fable centred around Tina, a lonely young girl whose wish comes true when she discovers a magical friend who is an exact double of herself.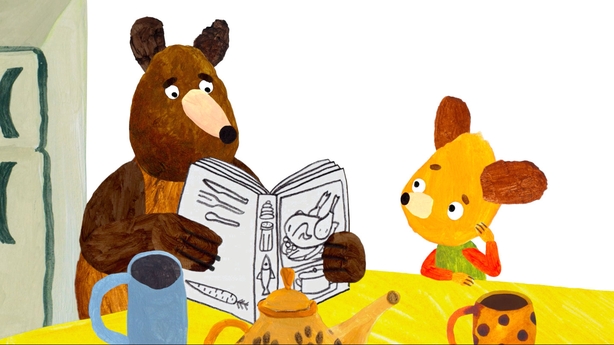 Highlights in animation from this season's schedule are a new series called Hungry Bear Tales, from Treehouse Republic in partnership with Bionaut Animation, which follows the yummy adventures of two best friends Ned and Mikey, and this autumn sees brand new hilarious episodes of our hit series Dorg Van Dango created by Cartoon Saloon and WildBrain.
Donncha's Two Talented, with Donncha O'Callaghan, is back with a Christmas Special this December with some very special guests and performances in studio. 
RTÉ has several new and returning podcasts for kids this season: Movies are Magic is a brand new 10-part series that embraces all things film; Mother Tongues aims to show multi-lingual children that having a second language and another culture is a badge of honor and one to be shared with friends and classmates; We Love Books will return for its third series, and Ecolution our Climate Action podcast for kids will carry on the fight, this time in conjunction with Green Schools; Spooky FM promises ghostly happenings in and around Halloween; and The Big Kids Quiz made weekly by Tall Tales Podcasts is continuing to challenge the quizzical kids out there every Friday.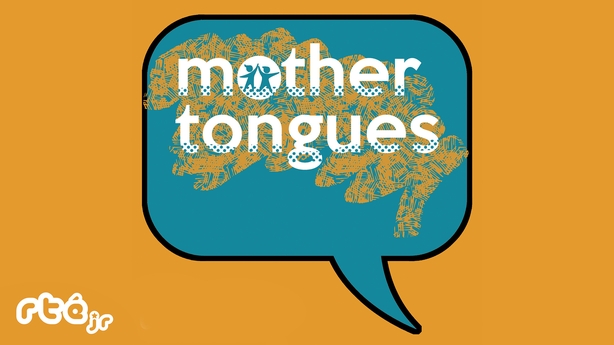 And on RTÉjr radio, Muinteoir Ray returns to the mic for Early Birds. Karen O'Donovan is taking the reins on a new series of Musical Chairs. Shannon Keenan keeps bringing That Friday Feeling and Jamie Maguire is getting everybody up and moving each weekend morning. RTÉ also has a new music show every Sunday at 11am - Fizzwhizzle, is a world of music you never knew existed.
Suzanne Kelly, RTÉ Group Head of Children's & Young People's Content said: 'I am particularly proud of our 2020 RTÉ kids new season slate.  Across all of our platforms everyone has worked so very hard and imaginatively to deliver engaging, entertaining, thought provoking content for all of our age groups.  A special mention to all the independent children's content producers who have as always gone above and beyond in their creation of world class children's content for audiences in Ireland.' 
So now everyone knows what's on air now and coming soon. Make sure to tune in, log on and most importantly enjoy the shows!