All through Summer 2020 during the Covid-19 pandemic, children have been out cycling in their local neighbourhoods, going to parks, meeting friends, and enjoying the freedom and fresh air.
In two weeks it's time to go back to school. So, cycling and walking groups around the country are asking kids and parents to look at the opportunities for more people to cycle, walk, scoot or skate safely to school.
They want you to Get To School On Your Own Fuel, and to help encourage everyone even more they are running a competition that is finishing this week to see who can plan the safest route to school.

Cycling campaign groups from all over Ireland - members of Cyclist.ie, the Irish Cycling Advocacy Network - have put the call out to parents, teachers, schools, sports clubs, local authorities and other groups and individuals to support a National Cycle / Walk / Scoot to School promotion to help families familiarise themselves with their school routes.

Cycle campaign groups around the country will be running a range of local events to practice school runs over the coming fortnight, and can supply written guidelines for any interested groups that want to organise events.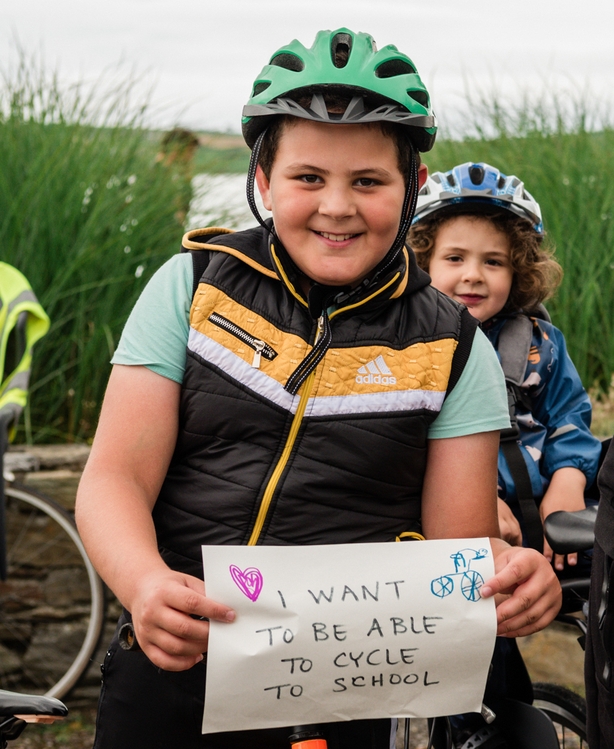 Working together with experienced cyclists, each family can find the routes safest and most convenient for them. School-children of all ages, primary and secondary, can participate. Ideally they will link with other families, with teachers, parent associations, and with local organisations to test and plan the safest routes from home to school for cycling and walking.
Promotions will also take place in many locations, with opportunities to get bicycles checked by qualified mechanics, as well as taking part in a national scavenger hunt competition.
Register at http://www.cyclist.ie/school
Practice runs can be held on any days that suit the participants until August 29th.
To date, events have been scheduled for Clonakilty, Skibbereen, Tralee, Limerick, Galway, Kilkenny, Bandon, Sligo, Leitrim, Wexford and Dublin.