This week on RTÉjr we are going to learn all about wildlife in Ireland with thanks to some of the groups and organisations who work to protect our native species.
From Monday we are profiling some of our native mammals thanks to the Vincent Wildlife Trust. 
Vincent Wildlife Trust is a specialist NGO and a key player in research-led conservation work for a range of mammals. Its mission is to conserve threatened mammals by leading the way with scientifically sound conservation work.
The late Honourable John Vincent Weir founded the Trust in the UK in 1975 and since then it has led the way in the recovery of species such as otter, water vole, horseshoe bats and the pine marten. Its work is now international with a permanent presence in Ireland since the early 1990s and partnership projects in Poland, Croatia and Spain.  
They are telling us all about foxes, lesser horsehoe bats, pygmy shrews, otters, hedgehogs, the Irish stoat and the Irish Hare.
Not only that but Ruth Hanniffy, who works with the Trust is going to teach Martin from Martin's Shed a bit more about who and what he is - a Pine Marten.
Hopefully the internet works in the shed and you will see the results on Monday...
To learn more about the great work they do, go to their website Vincent Wildlife Trust.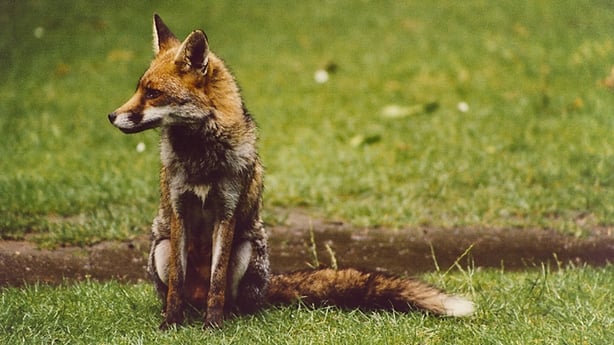 We also have some some amazing clips taken by a secret camera, known as a trail cam, to go with the articles.
Some of these animals like otters, Pine Martens and Kingfishers are really hard to see so hidden cameras are a great way to film them.
Thanks so much to our friends at Eco Fact for sharing their footage.
As well as capturing the Kingfisher on camera, BirdWatch Ireland will tell us more about this amazing bird that is rarely seen.
The Irish Deer Commission are here to explain about native deer and what is going on and how rutting season is approaching.
Bat Conservation Ireland will teach us about how these tiny creatures live in Ireland and what needs to be done to protect them.
Plus more from An Taisce and the Irish Wildlife Trust later in the week!
Make sure to check RTÉ Learn from Monday.