This week, and every week in fact, children are encouraged to explore and record their local heritage by taking a walk locally and making a 3D map of what they have seen.
Join Úna Halpin as she constructs a 3D map of her walk along the River Barrow towpath using natural materials in the garden and then her son Michael shows a Lego 3D map of the same area.
Úna is a geologist who specialises in the area of rocks, minerals and fossils, teaching children about the formation of the Earth and the rocks and landscape of their locality.
After watching the video we challenge you to create a 3D map of your favourite walk. Make sure to bring an adult and be careful when you are exploring.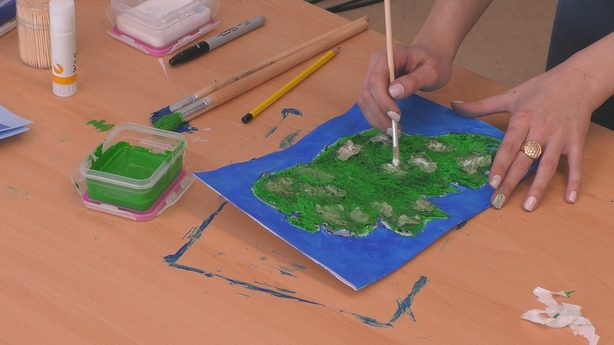 Of course, if you want to go bigger you can look back at Muinteoir Clíona on Home School Hub where she showed everyone at home how to make a 3D Map of Ireland.
In case you missed it, or want to have a look again check out the link below.
This is a Heritage in Schools tutorial from the Heritage Council presented by Heritage in Schools Specialist Úna Halpin.
For more information on the Heritage in Schools Scheme visit www.heritageinschools.ie