If you we asked you to build a hotel that could welcome thousands of guests it might seem like a big deal, but fear not, you can do it.
Join organic and wildlife gardening horticulturist Kay Synott as she shows you how to build an insect hotel from scratch.
Some of the guests that might check in are solitary bees and wasps, maybe the odd ladybird and anything else seeking shelter from the weather.
Kay's tutorial, filmed in a woodland, demonstrates how to build an insect hotel with materials found at home to set up in a garden, woodland or anywhere you can make a small bit of room.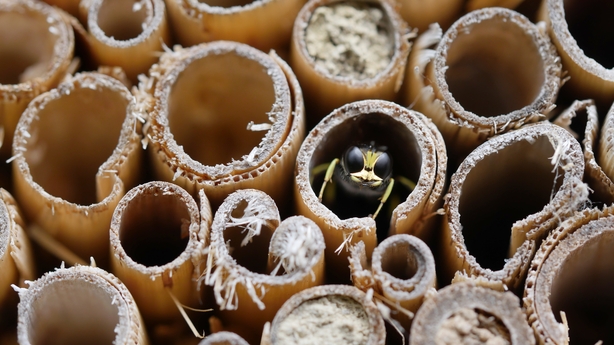 To build your own hotel you will need:
A wooden or plastic box (waterproof),
straw or scrunched up newspaper
String scissors
A small plastic bottle
Corrugated cardboard
Pine cones
Bark from a tree
Some hollow sticks/bamboo canes
This is a Heritage in Schools tutorial from the Heritage Council presented by Heritage in Schools Specialist Kay Synott.
For more information on the Heritage in Schools Scheme visit www.heritageinschools.ie