Canoe Slalom racer Liam Jegou was the first Team Ireland athlete to be selected for the Tokyo Olympic Games, although he will have to be patient like everyone else on Team Ireland to get the chance to compete!
From Ballyvaughan, Co. Clare, Jegou has already stamped his mark on the international stage, winning silver in the 2014 Junior World Championships and bronze in the 2019 U23 World Championships.
The France based 24-year-old will compete in the C1 category at the Kasai Canoe Slalom Centre in Tokyo.
Liam is the second Irish athlete ever to compete in the C1 Canoe Slalom at the Olympic Games, with the only other athlete being Mike Corcoran, who last competed in Atlanta 1996, the year in which he was born.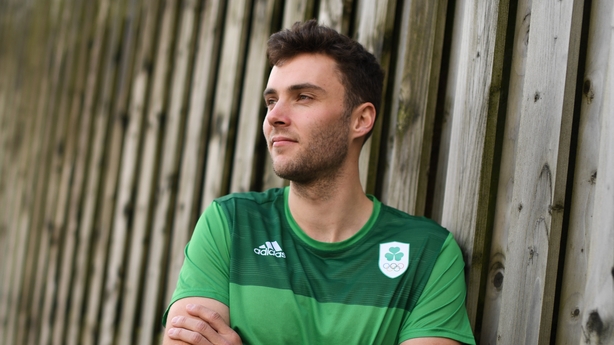 The difference between C1 and K1 in Canoeing is that the C1 category involves the athletes using a single-bladed paddle to propel the boat forward while kneeling in the canoe.
The K1 athlete is seated and uses a double bladed paddle. C1 Canoe Slalom has been on the Olympic programme since 1992 as a men's event, and 2021 is the first year that a C1 women's event is included, in the IOC move towards a gender-balanced games.
Ireland has a rich history in K1 Canoe Slalom, with Ian Wiley and Eoin Rheinisch competing in the event for three Olympic Games each between 1992 and 2012. Eadaoin Ní Challarain was the first Irish female canoe slalom racer, competing in the K1 in 2000 and 2004, and in London 2012 Hannah Craig raced in this event also.
About Canoeing Ireland
The Irish Canoe Union T/A Canoeing Ireland was formed in 1960 and is registered as a limited company in order to provide liability protection for its members.
It is recognised by the Irish Sports Council and the Olympic Federation of Ireland (OFI) as the governing body of the sport and recreation of canoeing in Ireland. It is affiliated to the International and European Canoe Federations.
IF you would like to try out any type of canoeing why not get in touch with a local club